The 2013 Ka Palapala Poʻokela Awards gala is fast approaching (Friday, May 10), and to generate excitement for the event as well as educate the public on the nominees, we will continue our tradition of doing a countdown of posts, highlighting the books nominated for each awards category. Where applicable, I will link to book reviews from Hawaiʻi Book Blog.
For a complete list of all the nominees we've posted and for all the updated information on the event, please visit our dedicated Ka Palapala Poʻokela Awards page.
We continue our countdown with another one of my favorite categories—this one, because I love non-fiction books and it's usually stacked with quality. This year is no exception for the category of Excellence in Non-Fiction. Last year's winners include Big Happiness: The Life and Death of a Modern Hawaiian Warrior by Mark Panek and Edward Bailey of Maui: Teacher & Naturalist, Engineer & Artist by Linda McCullough Decker.
Books reflecting history, biography, autobiography, science (other than natural science), geography, language, etc.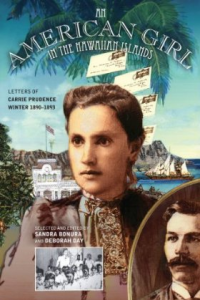 An American Girl in the Hawaiian Islands: Letters of Carrie Prudence Winter, 1890-1893
Sandra Bonura and Debra Day
University of Hawaiʻi Press, 2012
456 pages, Hardcover
ISBN: 978-0824836276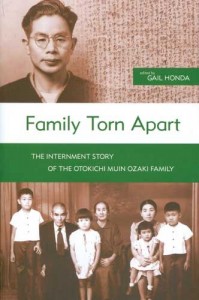 Family Torn Apart: The Internment Story of the Otokichi Ozaki Family
Gail Honda (editor)
Japanese Cultural Center of Hawaiʻi, 2012
279 pages, Paperback
ISBN: 978-0976149316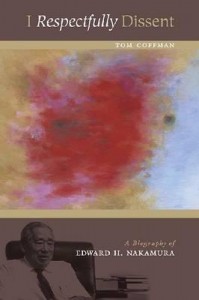 I Respectfully Dissent: A Biography of Edward H. Nakamura
Tom Coffman
University of Hawaiʻi Press, 2012
184 pages, Paperback
ISBN: 978-0824835729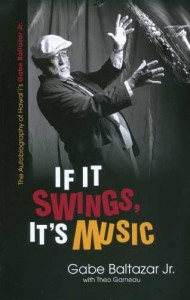 If It Swings, It's Music: The Autobiography of Hawaiʻi's Gabe Baltazar Jr.
Gabe Baltazar, Jr. w/Theo Garneau
University of Hawaiʻi Press, 2012
296 pages, Paperback
ISBN: 978-0824836375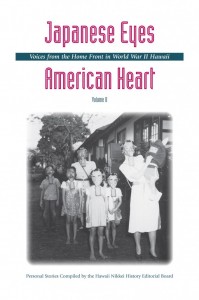 Japanese Eyes, American Heart, Vol. II
Hawaiʻi Nikkei History Editorial Board
Watermark Publishing, 2012
232 pages, Hardcover
ISBN: 978-1935690313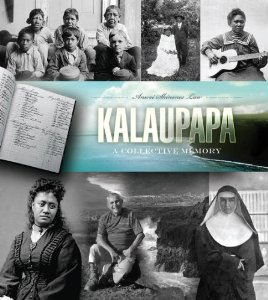 Kalaupapa: A Collective Memory
Anwei Skinsnes Law
University of Hawaiʻi Press, 2012
600 pages, Paperback
ISBN: 978-0824836368
My Name is Makia
Makia Malo with Pamela Young
Watermark Publishing, 2012
172 pages, Paperback
ISBN: 978-1935690290
HBB Review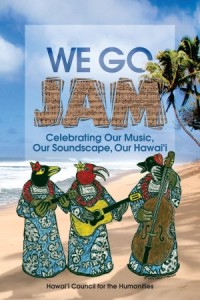 We Go Jam: Celebrating Our Music, Our Soundscape, Our Hawaiʻi
Susan Yim (editor), Grant Kagimoto (illus.)
Hawaiʻi Council For the Humanities, 2012
118 pages, Paperback
…
HBB Review
This is a solid line-up including books on Kalaupapa, Japanese internment, music, politics and more. Did you read any of these books and if so, who do you think should win? We'd love to hear your thoughts!