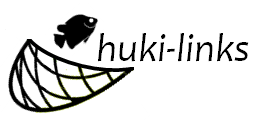 Welcome to Huki Links – highlighting some of our favorite literary links and more over the past week from across the 'net!  For more about Huki-Links, check out our inaugural post.
The best part of the "huki" is that we all pull together, if you find any fun or interesting book related links/articles please feel free to share them via comments or contact us!
Links covering the week of September 4 – 12, 2012*
Self Love
-Book review of both Filipinos in Hawaii and African-Americans in Hawaii. [HBB]
-Bamboo Ridge Issue #100 – A Calendar of Celebratory Events [HBB]
-Kauai Keiki Book Released to Commemorate 20th Anniversary of Hurricane Iniki [HBB]
-We review Margo Sorenson's tween novel Island Danger. [HBB]
-WE WILL BE AT MINI-CON! I repeat…WE WILL BE AT MINI-CON! Will you? [Hawaii News Now]
Hawaii Literary
-Hawaii author Kiana Davenport talks about the publishing business: Amazon vs. Penguin. [Huffington Post]
-Davenport also provides some Tips on Becoming a Successful Author. [allParenting]
-The "foremost expert on Pacific Island folklore," J. Arthur Rath III, provides a primer on menehune and other pacific island characters. [About.com]
-It's never too late…my good friend Wordsworth the Poet wants to wish all the grandparents a Happy Grandparents Day. [Watermark Publishing Blog]
-Kauai Author releases "The Story of my First Hurricane" on the 20-year anniversary of Hurricane Iniki. [Kauai.com]
-An interview with The Tattoo author Chris McKinney. [Big Island Chronicle]
-Hawaii's Bard: Kealoha speaks of his poetic journey. [InsideOut]
-Janine Oshiro's Pier reviewed by Wendi M. Lee. [Mascara Literary Review]
-The Waikiki Aquarium to host 3rd annual fish tales: Chronicles, Critters, and Crafts event. [HNN]
-Charles Memminger's Aloha, Lady Blue Picks Up Another Big Endorsement from Esquire Magazine Editor-at-Large. [Hawaii Reporter]
-Aeder explores tragedy, friendship and inspiration in 'Child of the Storm'. [North Hawaii News]
-Three mysteries beckon readers to Hawaii. [Examiner]
-Check out Margo Sorenson's (Island Danger) recent trip to Hale Kula Elementary to talk about Aloha for Carol Ann. [Slideshare]
-Wendy Peltier is a slam poet here in Hawaii. Her foster kid to foster parent story is a good one. [My Second Mama]
-Excerpt and pictures from Hollywood to Honolulu: the story of the Los Angeles Steamship Company by Martin Cox. [Maritime Matters]
-Books can help identify fishes of Hawaii. [Ho'okele]
General Literary
-Amazon Bets New Kindle Plus Content Can Beat Apple. [Businessweek]
-Are longer books more important? [Salon]
-Man Booker Prize 2012 Shortlist Announced. [PageViews]
-Great SF authors share their biggest writing setbacks — and how they triumphed. [io9]
-Racism in the books we write. [Justine Larbalestier]
-What 10 Books to Read for the Election Season: Cicero, Vidal and More. [The Daily Beast]
-Don't look for e-literature in novels. [the guardian]
-Jay-Z: A Lesson on the Power of Entrepreneurial Capitalism. [Forbes]
-Superman, grab a book! Turning pay phones into lending libraries in NYC. [Star-Advertiser]
-10 Awesome Bookstores Repurposed from Unused Structures. [Flavorwire]
-Research and the art of eavesdropping. [Write on Edge]
-Who Is Sexy Now? New Book Traces Evolution of Stewardesses. [HuffPost]
Non-Literary Links
-An Unlikely Hero: The Marine who found two WTC survivors. [Slate]
-The Origins of "Shaloha." A brief history of Jews in Hawaii. [Honolulu Weekly]
-Kakaako's Building Boom. [Hawaii Business]
-No-town Kapolei. A proposal to fill an empty urban center. [Honolulu Weekly]
-I wish I had these. The complete gallery of Yo! MTV Raps trading cards. [Complex]
-Peek inside the anatomies of Gremlins, Predators, and Martian Invaders. [io9]
-Big Island's Puna side often overlooked. [SFGate]
You can catch some of these links and more by following us on Facebook and Twitter. If you have interesting links you'd like to share with us, or feel like we've missed something out the past week, please feel free to leave us a comment!
*some exceptions to the date range may apply