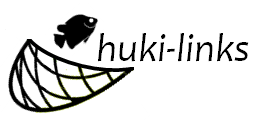 Welcome to Huki Links – highlighting some of our favorite literary links and more over the past week from across the 'net!  For more about Huki-Links, check out our inaugural post.
The best part of the "huki" is that we all pull together, if you find any fun or interesting book related links/articles please feel free to share them via comments or contact us!
Links covering the week of November 21 – 27, 2011*
Self Love
-VOTE for our very own Misty to be the next great children's book author!!  She has two stories you can vote for…just click on the LIKE button on the page (yes, you need to be logged in to Facebook).  The two stories are: Mother Hubbard's Mysterious Cupboard and Rainbow Toes.  If she wins, a whole library of e-books will be donated to Moanalua Elementary School.
-We review a new, concise and visual recollection of Father Damien and his amazing life.  Damien: The Making of a Saint from Mutual Publishing.  [Hawaiʻi Book Blog]
-Looking for a new keiki book?  Check out our review of On Vacation With Tutu by Lynne Wikoff and illustrated by Tammy Yee.  [HBB]
-Here's a great new novel to look into.  Our review of Matthew Kaopio's Up Among the Stars.  [HBB]
-If you missed it, we wanted to give thanks to all of you for reading and supporting Hawaii Book Blog.  Mahalo!  [HBB]
-HBB Shop Spotlight: Check out our full range of Hawaiian language Twitter shirts…some customizable with your Twitter name!  [HBB Shop]
-Hope everyone enjoyed the Pelehū this past Thursday.  See what I mean:  [ʻŌlelo of the Day]
Hawaii Literary
-Join author Frances H. Kakugawa for a bunch of book launches in Hawaiʻi for her new book, Kapoho: Memoir of a Modern Pompeii.  [Frances Kakugawa Blog]
-Here's a cool way to support our Hawaii State Public Libraries:  Rep your favorite branch on this iconic t-shirt.  [Valdezign]
-Selections from Bamboo Ridge, Issue Number 19, Summer 83, Full Moon.  [Bamboo Ridge Press]
-Maui Mom's Moon Mangoes wins National Award.  [MauiNOW]
-Rep. Gene Ward Discusses The Hawaiʻi Library System.  [House Minority Blog]
-Newspaper blog, Take A Bite, talks about Hawaiian book and luau (w/ pictures!).  [Star-Advertiser]
-Family Support Hawaii nets reading grant.  [West Hawaii Today]
General Literary
-Fiction & Nonfiction Book Pairings for kids. [From the Mixed up Files...]
-One of my favorite literary characters!  Here's Eeyore's Mixtape.  [Flavorwire]
-Here's something fun: Literature-Map.  Help me add some local authors!  [Literature-Map]
-Interesting science:  E-readers get heavier with each book [The Telegraph]
-Louder libraries for a digital age to open across the U.S.  [West Hawaii Today]
-Michael Crichton and the mystery of the posthumous thriller. His latest, Micro, is set in Hawaiʻi.  [The Telegraph]
-Speaking of Michael Crichton…tour the author's Hawaiian estate here.  [Pursuitist]
-Amazon Kindle has its best day ever on Black Friday.  [Mashable]
-Travel Book Reviews on the Continental Divide, Rubber Duckies, and Surfing.  [USA Today]
-President Obama and daughters visit book store on 'Small Business Saturday.'  [Beattie's Book Blog]
-The 10 Weirdest Cookbooks.  [PW]
-Penguin USA drops library access.  [PW]
-As Amazon grows its share price shrinks.  [The Globe and Mail]
-Holiday Gift Guide: 100 Notable Books of 2011.  [New York Times]
-So, You Want a Book Blogger to Review Your EBook?  [Lindsay Buroker]
Off Topic Fun
-Interesting article which looks like a film review of "The Descendants" but becomes a history of land law and trusts in Hawaiʻi.  [Wall Street Journal]
-Missing Hawaii Five-0 this week? Reminisce on the season so far with The Five-0 Redux. [Honolulu Pulse]
-Black Friday madness in Hawaiʻi!  Check 'em out. [nonstophonolulu]
-10 Must Read Stories From the Week of Nov. 21 – 25.  [Civil Beat]
-Attire for all occasions.  APEC Aloha Shirt gaffe revisited.  [New Straits Times]
-Before you go off and buy an XBOX 360/Kinect this Christmas, know that the next generation is just around the corner.  [engadget]
-Do you love your smartphone so much, you'd be willing to drive around in it? [gizmodo]
-I'd eat at this McDonald's.  Plus it's in France.  [design milk]
-BJ Penn lands part on Hawaii Five-0.  [Damon Tucker]
-Best Places on Oahu to get PUPPIES!  [Aloha Update]
You can catch some of these links and more by following us on Facebook and Twitter.  If you have interesting links you'd like to share with us, or feel like we've missed something out the past week, please feel free to leave us a comment!
*some exceptions to the date range may apply