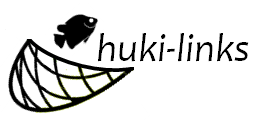 Welcome to Huki Links – highlighting some of our favorite literary links and more over the past week from across the 'net!  For more about Huki-Links, check out our inaugural post.
The best part of the "huki" is that we all pull together, if you find any fun or interesting book related links/articles please feel free to share them via comments or contact us!
I apologize; there was no Huki-Links last week.  I became ill early in the week, and between the extra sleeping and fighting sickness, it slipped through the cracks.  Sorry!  Anyway, we return this week with some fun links for you to peruse at your leisure.  Enjoy!
Self Love
-We review a new children's picture book, Moon Mangoes, by Lindy Shapiro.  [Hawaiʻi Book Blog]
-If you missed it, you can relive the Daughters of Hawaiʻi 6th Annual Book Day through our photo gallery.  [HBB]
-Relive the Matson the Mouse book launch at The Royal Hawaiian Hotel in our gallery.  [HBB]
-Loaʻa i kekahi kanaka ke kūlana ʻawaʻawa o ka Poʻakahi: "Someone has a case of the Mondays."  [ʻŌlelo of the Day]
Hawaiʻi Literary
-Tis the season!  UH Press is offering 20% off the entire site (until Nov. 23rd) and free media mail shipping in the U.S. w/ purchases over $50.  Holiday shopping time!  [UH Press]
-Jean Toyama recently completed her entry in the ongoing Renshi about the Massie Affair.  Read Christy, Ann, Juliet, and Jean's four latest submissions before they begin again.  [Bamboo Ridge]
-Turkey, Cranberry Sauce, and Local Art: Tune in next week Monday for an ono collaboration between Vice-Versa and M.I.A.  [M.I.A. Art & Literary Series]
-Shedding light on Hawaiian culture.  A nice article about Isiah Walker's Waves of Resistance: Surfing and History in Twentieth Century Hawaiʻi. (Read our review here)  [ESPN]
-An updated and enlarged compilation: No Nā Mamo: Traditional and Contemporary Hawaiian Beliefs and Practices.  [UH Press Blog]
-Get a FREE Hawai'i Book of Rice at Ala Moana Center during Restaurant Week!  [Watermark Publishing Blog]
-Savant Books Announces the Release of Walter Miyanari's Softcover Book, Aloha from Coffee Island in Multiple eBook Formats.  [JAGS Report]
-A nice look and review of children's book Matson the Mouse by Duncan O'Brien.  [Oahu Mom]
-Biography of Damien more keepsake than study + quick reviews of two more books.  [Star Advertiser] *required online subscription
-CHARLEYWORLD: It Was A Long Road Finding A Publisher for Kahala Road.  [Hawaiʻi Reporter]
-Isle author Megan Chapman offers up first novel, Lion Heart & Alessio.  [Hawaii 24/7]
-Marketing Literature in The Bird.  [Lehua Parker: Talking Story]
-Garrett Hongo has a new book of poetry called Coral Road from Knopf Doubleday.  Nice article.  [Rafu Shimpo]
-Love Mystery?  Be sure to visit Deborah Turrell Atkinson's official page.  [debbyatkinson.com]
-Author Lurline Wailana McGregor provides her perspective thoughts after reading An Unquenchable Thirst by Mary Johnson; followed by an addendum.  [Lurline McGregor] [1]
General Literary  
-Veteran's Day: Five Books to Read.  [Huffington Post]
-A Brief History of Time Travel Literature.  [Flavorwire]
-The End of Borders and the Future of Books.  [Bloomberg]
-The Best Book Gifts, And When Not To Give a Book.  [AbeBooks]
-FiveBooks Interviews > Alex Ross on Writing about Music.  [The Browser]
-How To Name Your First Novel. [NPR: Monkey See]
-Pippi Longstocking books deemed racist. [The Local]
-Hot new social media maybe not so new: plus ça change, plus c'est la même chose. [Stanford: The Book Haven]
-The New Classics: The most enduring books, shows, movies, and ideas since 2000.  [Slate]
-4 Romantic Books to Disgust and Annoy Your Lover.  [Cracked*]  *language and crude humor
-Colonel Sanders' Secret Manuscript Discovered By Yum Brands Employee Amy Sherwood. [Huff Post]
-Literary Mixtape: Nancy Drew. [Flavorwire]
Off Topic Fun
-Hawaiʻi's Public Libraries Launch Microsoft IT Academy. [Microsoft.com]
-It's Restaurant Week!  Find out all you need to know on the official website.  [Restaurant Week Hawaiʻi]
-Islanders' accomplishments exceed their home's beauty. [Star Advertiser]
-Catch up on last week's Hawaii Five-0 by reading the Five-0 Redux!  [Honolulu Pulse]
You can catch some of these links and more by following us on Facebook and Twitter.  If you have interesting links you'd like to share with us, or feel like we've missed something out the past week, please feel free to leave us a comment!
*some exceptions to the date range may apply