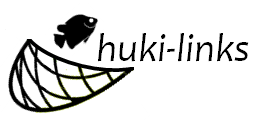 Welcome to the first installment of Huki Links —bringing in the best literary links from across the 'net!
This is an idea we've been talking about implementing for a really long time now.  Similar to other blogs, we'll feature links with brief descriptions sending you to interesting web sites on the local book and library scene here in Hawaii.  We'll also include general links covering everything from publishing and book news, interesting writer and author links, and book reviews both professional and book blogger.  We may even add some non-book related links!  All in all, we hope Huki Links provides you, our reader, with a fresh resource of entertaining and educational information on the Internet.
The best part of the "huki" is that we all pull together, if you find any fun or interesting book related links/articles please feel free to share them via comments or contact us!
[gn_divider]
Links covering the week August 8 – 15, 2011*:
Self-Love
Elvis Week is still in effect until Tuesday! Check out our post extolling The King's virtues and pimping two Hawaii-related books. [Hawaii Book Blog]
We got #ElvisWeek love on ʻŌlelo of the Day.  Check out "Hound Dog" in Hawaiian and much more! [ʻŌlelo of the Day]
Don't forget to consistently check our Shop for updates on our excellent line of local book and Hawaiian language T-shirts.  [Hawaii Book Blog]
Follow us on Twitter at the following accounts:  @HawaiiBookBlog, @OleloOfTheDay, @mistysanico, @redunk808
Hawaii literary links
Author of "Captain Cooked" – Injured on the Big Island. [Damon Tucker]
With the closing of Borders, Kauai is left with one bookstore.  [Civil Beat]
Local children's author Jama Rattigan's author/illustrator recipe archive, includes a number of local authors/illustrators.  [Jama's Alphabet Soup]
Emerging local writer Donald Carreira Ching's blogger web site, full of his words and writing. [Still Working…]
August 20 is First Book-Oahu's "Panda Express" fundraiser.  Check out their blog in the meantime! [First Book-Oahu]
Nice interview with local sci-fi author Linda Nagata. [Red Moon Chronicle]
Book review of Cannibal Nights: Pacific Stories Vol. II by Kiana Davenport. [BlogCritics]
"Pilgrim's Tales, a travel publisher based in Hawaii, is proud to announce that Brandon Wilson's four travel adventure books are now also available on Kindle." [SBWire]
Ron Mizutani takes a look at two great local surfing books.  [Midweek]
The 2010 State of Hawaii Databook is released…for all you stat nerds out there!  [Hawaii.Gov]
Book rentals become increasingly alluring for students at UH. [Hawaii News Now]
Mutual Publishing unleashes Deb McGuire's Hawaii's Pet Photo Book in September. [Hawaii Human Society]
Article on Theatres of Hawaii, a new book by Lowell Angell. [Honolulu Magazine]
A UH professor stirs up controversy about Easter Island in a new book.  [Honolulu Magazine]
Still reviews eking in of Sarah Vowell's Unfamiliar Fishes.  Yes, my review is still forthcoming… [The Globe and Mail]
General literary links
Hilarious blog which provides a "better book title" for a particular book, complete with Photoshopped cover. [Better Book Titles]
Crazy, awesome, wonderful things people have left in books as bookmarks. [Forgotten Bookmarks]
Some silly, some poetic – the book inscription project.  Complete with book scans of the writing itself. [Book Inscriptions]
Save a word from extinction, fun site with interesting words. [savethewords.org]
Just plain funny.  [Unnecessary Quotes]
NPR Top 100 Science-Fiction & Fantasy [Booklist Online]
Our book blog friend, Becky, starts a new feature "Fiction, to Film, to Fantastic Music Friday," beginning with The Last of the Mohicans. [One Literature Nut]
Author @KateElliottSFF shared this: Amazing story about the influence for the book Ghetto Cowboy. [cynsations]
Tammie Campbell was honored by Texas and Hawaii legislators for eliminating the "n" word from Mark Twain's Huckleberry Finn, but many don't agree with her censorship.  Thoughts? [My San Antonio]
Hawaii (non-literary)
Cute blog post about a little girl who wants to go to Hawaii.  In substitution, mom makes pineapple upside down mini-cakes.  Recipe included.  [Babble] [gn_divider]
You can catch some of these links and more by following us on Facebook and Twitter.  If you have interesting links you'd like to share with us, or feel like we've missed something out the past week, please feel free to leave us a comment!
*some exceptions to the date range may apply