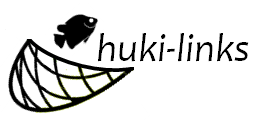 Welcome to Huki Links – highlighting some of our favorite literary links and more over the past week from across the 'net!  For more about Huki-Links, check out our inaugural post.
The best part of the "huki" is that we all pull together, if you find any fun or interesting book related links/articles please feel free to share them via comments or contact us!
Happy Valentine's Day, everyone!  Enjoy a few random VD links in the selection below…
Links covering the week of February 7 – 14, 2012*
Self Love
-Misty is participating in the Months of Letters Challenge.  Here's her Week 1 progress plus a related Hawaiʻi book recommendation!  She's still looking for people to receive letters from her.  Inquire within…  [Hawaii Book Blog]
-It's February!  That means Black History Month…and also President's Day.  Read our post celebrating both of these events in Hawaiʻi with mucho book recommendations.  [HBB]
-It took me long enough, but I share my Book Blogger Swap 2011 gifts with you!  See what I got for Christmas!  [HBB]
Hawaii Literary
-A nice interview with poet and Tinfish Press editor, Susan Schultz.  She talks a bit about her new book of poetry, Memory Cards.  [Honolulu Weekly]
-Filling the Creative Well.  A guest blog post by local author Toby Neal (Blood Orchids).  [bornstoryteller]
-The author of The Descendants, Kaui Hart Hemmings, writes an article: "Setting the Scene for 'The Descendants'."  [Wall Street Journal]
-Interview with Richard Tillotson, Author of Acts of God While On Vacation.  [seattle pi]
-Look Forward to These Don't Look Back readings.  Post includes excerpts from the book by contributors Darien Gee (Mia King) and editor Christine Thomas.  [Watermark Publishing Blog]
-Hamilton Library presents HamSlam: slam poetry sessions.  [University of Hawaiʻi at Mānoa]
-Famed Star Trek alumnus and overall awesome fellow George Takei writes a thank you letter to Watermark Publishing.  Check out his flawless script work!  [Facebook]
-A wonderful historical resource:  The Polynesian Voyaging Society Archives are now online.  View an amazing amount of scanned documents, books, photographs and more; organized by category.  [hookele.org]
-Quickie blog review of Alan Brennert's Molokaʻi.  [Book Buzz]
-Another blog review; this one about The Descendants by Kaui Hart Hemmings. [Tracey Cordle]
-HTFG donates new books to Kona, Hilo libraries.  [Hawaii 24/7]
-HPU hosts annual writing workshops with award-winning writer Tyler McMahon.  March 3.  [Hawaii Pacific University]
-Magic club to give free lessons on sleight of hand at Kalihi-Palama Public Library on the 23rd.  [Hawaii News Network]
General Literary
-Police Sketches of Literary Characters.  Check out Mr. Rochester from Jane Eyre.  Misty hates this depiction of him, which makes me laugh.  I think he kind of looks like the villain from the film No Country For Old Men. [GalleyCat]
-Are We Suffering from eReader Fatigue? Yes, No, and Maybe So.  Local author Toby Neal quoted in article.  [HuffPost Books]
-Perfect literary match:  Beers & Bookshops.  [Shelf Awareness]
-Pinterest is the latest social media craze (especially for women).  Here are some Pinterest Boards for Book Lovers!  [GalleyCat]
-This week's Literary Mixtape are for those star-crossed lovers of Shakespeare's:  Romeo & Juliet.  Happy V-D!  [Flavorwire]
-And on that note… Books You Shouldn't Give Your Valentine.  [Flavorwire]
-The only problem with chick-lit is the name.  [Beattie's Book Blog]
-10 Worst Mistakes That Authors of Alternate History Make.  [io9]
-Fall in Love with a Good Book. [Library Displays]
-Game of Thrones Valentine's Day Cards. [next round]
-The Very Best Books for Every Travel Destination (Hawaii included).  [2 Eyes Watching]
-Vendors say sales remain strong at San Francisco Antiquarian Book, Print & Paper Fair 2012.  [Antique Trader]
Off-Topic
-The Dark Origins of Valentine's Day.  [NPR]
-Just in time for Valentine's Day…. The 50 Greatest Love Songs of All Time.  [Nerve]
-Don't have anyone on Valentine's Day?  These celebrities are here to hit on YOU!  [Team COCO]
-A raw beef bouquet for me on Valentine's Day?  I love you!  [Gizmodo]
-Found hearts on adorable animals.  All in time for…you guessed it…Valentine's Day.  [Cute Overload]
-Fun new app reveals your Twitter Crush.  [Mashable]
-Here's Arguably The Greatest Video Valentine Ever.  A mashup of movie characters saying the lyrics to Bryan Adams' "Everything I Do."  [UPROXX]
-6 Pop Culture Mysteries That Were Solved by Fans.  [Cracked]
-Adorable Puppy Rescue Has Happy Ending, Goes Viral. [Mashable]
-Ranking All 120 College Football Stadiums Heading Into 2012.  Aloha Stadium comes in at #47!  [Bleacher Report]
You can catch some of these links and more by following us on Facebook and Twitter. If you have interesting links you'd like to share with us, or feel like we've missed something out the past week, please feel free to leave us a comment!
*some exceptions to the date range may apply