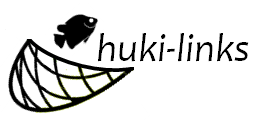 Welcome to Huki Links – highlighting some of our favorite literary links and more over the past week from across the 'net!  For more about Huki-Links, check out our inaugural post.
The best part of the "huki" is that we all pull together, if you find any fun or interesting book related links/articles please feel free to share them via comments or contact us!
Links covering the week of August 21 – 28, 2012*
Self-Love
-To Do: Spellbinders Writer's Conference & Convention. Act Now! It's coming up this weekend. [HBB]
-We're excited for the upcoming Distinctive Women In Hawaiian History Program coming September 15. Register now! [HBB]
-In case you missed it, we reviewed MauiTime editor Anthony Pignataro's debut novel, Small Island. [HBB]
-So, we got an honorable mention in Honolulu Weekly's Best of Honolulu under the article of Best Local Literary Blog. [Honolulu Weekly]
Hawaii Literary
-Don't miss out on the Spellbinders Conference happening here in Hawaii. Lots of national authors, writers, publishers, agents, celebrity speakers and more are on the schedule. Full event listing here: [Spellbinders Conference]
-Watermark Publishing is celebrating Don Ho's birthday with a special giveaway on his memoir, Don Ho: My Music, My Life via Goodreads. [Watermark Blog]
-Talking Story with Tom Coffman, author of I Respectfully Dissent, a biography of Hawaii Supreme Court justice Edward H. Nakamura. [maui time]
-Author Douglas Corleone guest blogs about ending a series. His new book Last Lawyer Standing is the final in the Hawaii-set Kevin Corvelli legal thriller series. [Thoughts in Progress]
-Mystery writer sees magic in Hawaii: A look at Dee DeTarsio's new book Haole Wood. [Examiner]
-Listen (and watch) local author Wayne Moniz read from Beyond the Reef at the Bay Area Aloha Festival 2012. [YouTube]
-Once again…if you haven't checked out the Sisters in Crime Hawaii Chapter's new website, definitely go. [Sisters in Crime Hawaii]
-Virginia Beach Public Library recommends Julia Flynn Siler's Lost Kingdom. [VBPL Recommends]
-Maui Author Publishes Transexuality Memoir. [Maui NOW]
-Book Review: Ukulele Heroes by Ian Whitcomb. [Blogcritics]
General Literary
-Always awesome: The 2012 winners of the Bulwer-Lytton Fiction Contest. [Bulwer-Lytton]
-The Best Book Reviews Money Can Buy. BTW, HBB is 100% legit!

 [New York Times]
-Time to vote for… The Best Novel of All Time. [HuffPost Books]
-One Simple and Incredibly Painful Way to Fix Your Novel Draft. [io9]
-How Paperbacks Transformed the Way Americans Read. [mental_floss]
-Scent of a kitten: the 20 irrefutable theories of book cover design. [the guardian]
-Alternative authors' versions of Lord of the Rings. [Changing the Times]
-Why the Nook is failing: one chart, four reasons. [Paid Content]
-A Beginner's Guide to Bizarro Fiction. [Flavorwire]
-Otto Penzler's Book Bag: 5 Underrated Crime Writers. [The Daily Beast]
-Generation Read: Millennials Buy More Books Than Everybody Else. [GOOD]
-Check out this Google Doc: YA Novels by State. It's completely editable…somebody add some Hawaii YA to the list! [Google Docs]
Non-Literary Links
-Here's Everywhere You Should Enable Two-Factor Authentication Right Now. [Lifehacker]
-Are you ready for some football? USC-centric blog breaks down Hawaii's offense. [Reign of Troy]
-Apple's (evil?) Patent Win Could Alter Landscape of Smartphone Industry. [NPR]
-The Case of the Stolen Blanks: The real story behind the cheating scandal at the National Scrabble Championship. [Slate]
Bonus Video
Probably the best Bryan Adams cover ever:
You can catch some of these links and more by following us on Facebook and Twitter. If you have interesting links you'd like to share with us, or feel like we've missed something out the past week, please feel free to leave us a comment!
*some exceptions to the date range may apply