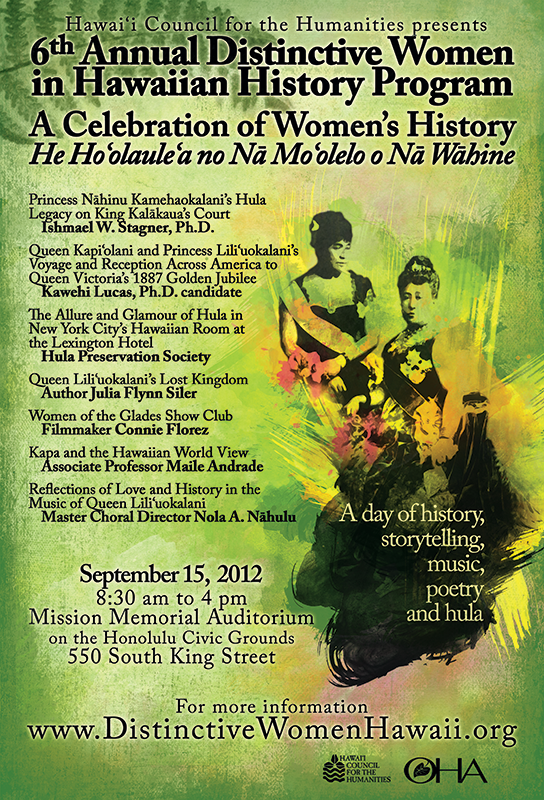 Save the date and register today for the 6th Annual Distinctive Women in Hawaiian History Program. It's a full day of history, storytelling, music, poetry and hula. Explore the lives of 19th century Hawaiian women leaders with today's best historians, authors and filmmakers.
Saturday, September 15, 2012
8:30 am to 4:00 pm
Mission Memorial Auditorium
Honolulu Civic Grounds
The program is free all day, but there are various "support packages" at different monetary rates if you would like to enjoy a box lunch and other goodies.
Visit www.DistinctiveWomenHawaii.org for more details!
As far as books go there will be two authors present at this event: Julia Flynn Siler, author of Lost Kingdom. She recently attended this last Hawaii Book & Music Festival, and Dr. Ishmael Stagner author of Kumu Hula: Roots and Branches. In celebration, we will feature book reviews and author interviews leading up to this exciting and wonderful event.