The 2012 Ka Palapala Poʻokela Awards gala is fast approaching (Friday, May 11), and to generate excitement for the event as well as educate the public on the nominees, we are counting down the books nominated for each awards category. Where applicable, I will link to book reviews from Hawaiʻi Book Blog.
For a complete list of all the nominees we've posted and for all the updated information on the event, please visit our dedicated Ka Palapala Poʻokela Awards page.
The fifth category we are spotlighting is often full of heavy reading—these are text and reference books, after all.  Unfortunately, there were only three nominated books this year, but in my opinion, all three were excellent pieces of reference.  Recent winners in this category include Ancient Sites of ʻOahu and Amy Greenwell Garden Ethnobotanical Guide to Native Hawaiian Plants.
Excellence in Text or Reference Books

Books intended specifically as textbooks or reference books.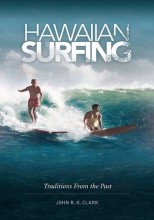 Hawaiian Surfing: Traditions from the Past
John R.K. Clark
University of Hawaiʻi Press, 2011
512 pages, Paperback
ISBN: 978-0824834142
HBB Review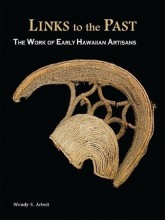 Links to the Past: The Work of Early Hawaiian Artisans
Wendy S. Arbeit
University of Hawaiʻi Press, 2011
336 pages, Cloth
ISBN: 978-0824834760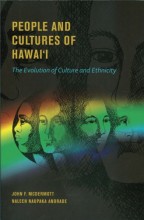 People and Cultures of Hawai'i: The Evolution of Culture and Ethnicity
John F. McDermott & Naleen Naupaka Andrade
University of Hawaiʻi Press, 2011 (2nd Edition)
376 pages, Paperback
ISBN: 978-0-8248-3580-4
As previously mentioned, there are only three nominees, but two will win honors.  I've read all three of these books and enjoy them immensely, recommending them to anyone interested in their respective subjects.  What do you think?  Have you read any of these books, and if so, which one is your favorite?
Remember, you can attend the 2012 Ka Palapala Poʻokela Awards gala on Friday, May 11 at Bishop Museum. Enjoy heavy pūpū, gourmet chocolates by Choco leʻa, entertainment by Ka ʻEhā, and a book sale and author signing. Tickets can be purchased at Native Books/Nā Mea Hawaiʻi at Ward Warehouse (808-596-8885). For more information about the event, please contact aloha@hawaiibooks.org.