The 2012 Ka Palapala Poʻokela Awards gala is fast approaching (Friday, May 11), and to generate excitement for the event as well as educate the public on the nominees, we are counting down the books nominated for each awards category. Where applicable, I will link to book reviews from Hawaiʻi Book Blog.
For a complete list of all the nominees we've posted and for all the updated information on the event, please visit our dedicated Ka Palapala Poʻokela Awards page.
The sixth category is an absolute favorite category of many locals.  Why?  Food—food creates the ties that bind us.  The books listed here are some of the best local cookbooks of the past year.  From rice and tofu to healthy desserts, there are a slew of unique and excellent cookbooks here for your inner chef.  Recent winners in this category include Kau Kau: Cuisine & Culture in the Hawaiian Islands and The Blue Tomato, The Inspirations Behind the Cuisine of Alan Wong.
Excellence in Cookbooks

Books reflecting food preparation and/or the culinary arts.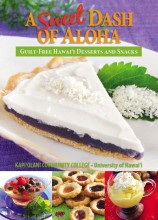 A Sweet Dash of Aloha: Guilt-Free Hawaii Desserts and Snacks
Kapiolani Community College
Watermark Publishing, 2011
196 pages, Softcover spiral-bound
ISBN: 978-1935690122
HBB Review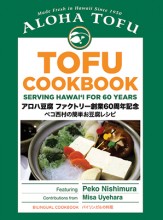 Aloha Tofu: Tofu Cookbook
Peko Nishimura & Misa Uyehara
Mutual Publishing, 2011
160 pages, Paperback
ISBN: 978-1-56647-947-9
HBB Review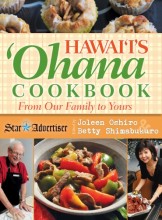 Hawai'i's Ohana Cookbook
Joleen Oshiro & Betty Shimabukuro
Mutual Publishing, 2011
201 pages, Paperback
ISBN: 1566479533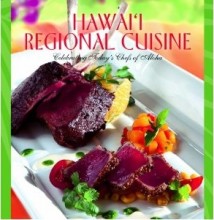 Hawaiʻi Regional Cuisine
Island Heritage
Island Heritage Publishing, 2011
146 pages, Hardcover
ISBN: 978-1617100963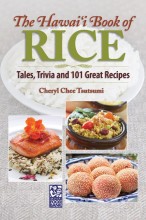 The Hawaiʻi Book of Rice: Tales, Trivia and 101 Great Recipes
Cheryl Chee Tsutsumi
Watermark Publishing, 2011
200 pg, spiral-bound softcover
ISBN: 978-1935690092
HBB Review
Five cookbooks, one winner.  What do you think?  Have you read any of these books, and if so, which one is your favorite?
Remember, you can attend the 2012 Ka Palapala Poʻokela Awards gala on Friday, May 11 at Bishop Museum. Enjoy heavy pūpū, gourmet chocolates by Choco leʻa, entertainment by Ka ʻEhā, and a book sale and author signing. Tickets can be purchased at Native Books/Nā Mea Hawaiʻi at Ward Warehouse (808-596-8885). For more information about the event, please contact aloha@hawaiibooks.org.