The 2012 Ka Palapala Poʻokela Awards gala is fast approaching (Friday, May 11), and to generate excitement for the event as well as educate the public on the nominees, I will be doing a countdown that quickly highlights the books nominated for each awards category. Where applicable, I will link to book reviews from Hawaiʻi Book Blog.
For a complete list of all the nominees we've posted and for all the updated information on the event, please visit our dedicated Ka Palapala Poʻokela Awards page.
The first category we are spotlighting is sadly, due to a lack of nominated books, the only children's awards category this year.  If you remember, last year we also had Excellence in Children's Hawaiian Culture and Excellence in Children's Illustrative/Photographic Books.  Recent winners in this category include Plenty Saimin and Pulelehua and Mamaki.
[gn_divider]
Excellence in Children's Literature

Books for children, including fiction and nonfiction.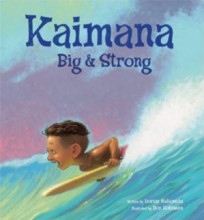 Kaimana Big & Strong
Dorian Nakamichi, Don Robinson (illus.)
Island Heritage Publishing, 2011
16 pages, Hardcover
ISBN: 978-1617100871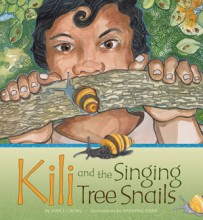 Kili and the Singing Tree Snails
Janice Crowl, Harinani Orme (illus.)
Bishop Museum Press, 2011
36 pages, Hardcover
ISBN: 978-1581781045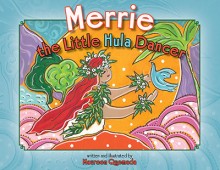 Merrie the Little Hula Dancer
Maureen Quemada
Mutual Publishing, 2011
28 pages, Hardcover
ISBN: 978-1566479448
HBB Review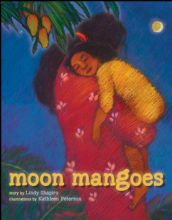 Moon Mangoes
Lindy Shapiro, Kathleen Peterson (illus.)
BeachHouse Publishing, 2011
32 pages, Hardcover
ISBN: 193306742X
HBB Review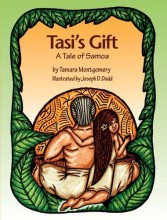 Tasi's Gift, A Tale of Samoa
Tamara Montgomery, Joseph D. Dodd (illus.)
Bellknap Publishing & Design, 2011
32 pages, Hardcover
ISBN: 978-0981640327
HBB Review
[gn_divider]
A nice selection of children's books here.  Which one of these keiki books is your favorite; or your children's favorite?  Let us know, we'd love to hear your comments!
Remember, you can attend the 2012 Ka Palapala Poʻokela Awards gala on Friday, May 11 at Bishop Museum. Enjoy heavy pūpū, gourmet chocolates by Choco leʻa, entertainment by Ka ʻEhā, and a book sale and author signing. Tickets can be purchased at Native Books/Nā Mea Hawaiʻi at Ward Warehouse (808-596-8885).  For more information about the event, please contact aloha@hawaiibooks.org.