The 2013 Ka Palapala Poʻokela Awards gala is fast approaching (Friday, May 10), and to generate excitement for the event as well as educate the public on the nominees, we will continue our tradition of doing a countdown of posts, highlighting the books nominated for each awards category. Where applicable, I will link to book reviews from Hawaiʻi Book Blog.
For a complete list of all the nominees we've posted and for all the updated information on the event, please visit our dedicated Ka Palapala Poʻokela Awards page.
The final category in our 2013 KPP Awards nominees countdown this year is for books done by publishers outside of Hawaii, otherwise known as "Aloha from Across the Sea" award. Last year's winners included Buildings of Hawaii by Don J. Hibbard and Surfing in Hawai'i: 1778-1930 by Timothy Tovar Delavega.
Books with Hawaiʻi or Hawaiian themes from publishers outside of Hawaiʻi.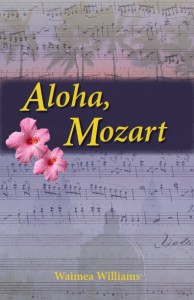 Aloha, Mozart
Waimea Williams
Luminis Books, 2012
280 pages, Paperback
ISBN: 978-1-935462-63-7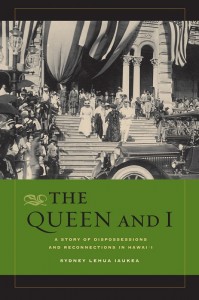 The Queen and I: A Story of Dispossessions and Reconnections in Hawaiʻi
Sydney Lehua Iaukea
University of California Press, 2011
224 pages, Paperback
ISBN: 9780520272040
Final category and once again we have a short list, but one chock full of quality. Both of these wonderful books will be winners, but only one will win the award in Excellence. Have you read these books, and if so, what did you think? We'd love to hear your thoughts!