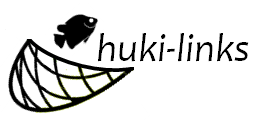 Welcome to Huki Links – highlighting some of our favorite literary links and more over the past week from across the 'net!  For more about Huki-Links, check out our inaugural post.
The best part of the "huki" is that we all pull together, if you find any fun or interesting book related links/articles please feel free to share them via comments or contact us!
Links covering the week of August 28 – September 3, 2012*
Self-Lovin
-Read our review of the final book in the Kevin Corvelli series: Douglas Corleone's Last Lawyer Standing. [HBB]
Hawaii Literary
-The Surf's Up For Kimo books and award-winning Plenty Saimin are now available as e-books! Check 'em out… [Island Paradise Publishing]
-A truly excellent read about how one boy helped to create Salt Lake-Moanalua Public Library. [Notes From the Zeitgeist]
-Nice article on Frances H. Kakugawa's KAPOHO: Memoir of a Modern Pompeii. [Discover Nikkei]
-Chad Blair writes about Hawaii Mormon book A Chosen People, A Promised Land by Hokulani Aikau. [Civil Beat]
-Hawaii Literacy's 4th Annual Pau Hana Block Party revs up this Thursday! Support literacy the best way: with a drink (or two, or five). Drive safe! [Facebook]
-In case you missed them, a nice round-up of UH Press authors' online conversations. [UH Press Blog]
-Last Lawyer Standing author Douglas Corleone (see our review in Self-Love) talks about writing and research in Hawaii. [Tina's Fascination Files]
-The Great BR Year of the Dragon 100-word contest keeps rocking and rolling. [Bamboo Ridge]
-Hawaii, other states reach settlement with publishers over e-book price fixing. [Pacific Business News]
-Isle author sets novel in boggy Florida, 1949. [Star-Advertiser] (requires subscription)
-Windward celebrates library grand opening. [UH News]
General Literary
-The Publishing Process in GIF Form [Nathan Bransford]
-Reading and Zoning Out: 'When the Mind Wanders, the Eyes Stay the Course' [The American Scholar]
-Former HBB contributor Dawn Sueoka writes about "Hidden harmonies in John Cage's 'Empty Words'" [jacket2]
-Listen to a Lost Interview With Ray Bradbury. [Vulture]
-Fall Books Preview 2012: 15 Books to Read. [The Daily Beast]
-Can self-publishing buy respect? [Salon]
-Best bookstores on Tumblr. [Galley Cat]
-The Best of Condescending Literary Pun Dog. [BuzzFeed]
-Reading and Guilty Pleasure [The Opinionator]
-Top Three Reasons to Give Away Your Book. [Toby Neal]
-Beautiful Book Art by Cara Barer. [Laughing Squid]
Non-Literary Links
-'Rail Broke Burial Rules' by I Respectfully Dissent author Tom Coffman. [Honolulu Weekly]
-President's grandson honors Queen Liliuokalani. [KITV4]
-Wendie Burbridge is ready for Hawaii Five-0 Season Three! [Five-0 Redux]
-Mainland influence in the making of modern Maui. [Lahaina News]
-Nick Offerman Reads Tweets From Young Female Celebrities Again, Is Surely Building Something Studly. [UPROXX]
You can catch some of these links and more by following us on Facebook and Twitter. If you have interesting links you'd like to share with us, or feel like we've missed something out the past week, please feel free to leave us a comment!
*some exceptions to the date range may apply