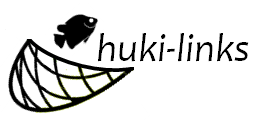 Welcome to Huki Links – a biweekly post highlighting some of our favorite literary links and more from across the 'net!
For more about Huki-Links, check out our inaugural post. The best part of the "huki" is that we all pull together, if you find any fun or interesting book related links/articles please feel free to share them via comments or contact us!
Self-Love
-HBB's Misty was recently featured in a great profile written by Richard Melendez for [INhonolulu Magazine]
-Misty reviews Darien Gee's (aka Mia King) new novel The Avalon Ladies Scrapbook Society. [Honolulu Star-Advertiser] *requires subscription
-5 Things I Learned at the 2013 SCBWI Hawaii Conference. [HBB]
-We review We Go Jam: Celebrating Our Music, Our Soundscape, Our Hawaiʻi. [HBB]
-Jack London is Dead: Contemporary Euro-American Poetry of Hawaii book review. [HBB]
Hawaii Literary
-University of Hawaii Press is holding (The Second) Five Dollar Friday sale…this Friday (March 8)! [UH Press]
-Books about the origins of Hawaii. [HONOLULU Mag]
-Memminger's Aloha, Lady Blue goes through [The Page 69 Test]
-A scan of a review of The Bible or Ka Baibala Hemolele. [Mutual Pub]
-Kauai's WWII Veterans Honored. Read more about them in Kauai Stories book. [Kauai.com]
-Author Frances Kakugawa, who's written books on caregiving and Alzheimer's, responds to two controversial statements on these issues. [Frances Kakugawa's Blog]
-The latest from Linda Nagata: A new short story in Asimov's. [Hahvi.net]
-Author tells true Hawaiian Love Story in The Kahuna and I. [BWW Books]
-The latest island mystery novel from R. Barri Flowers, Murder in Honolulu: A Skye Delaney Mystery, is out. [R. Barri Flowers]
-Help share the art and community of Pow Wow, a contemporary art movement in Hawaii, with the rest of the world. They're looking for funding to make a film and… drumroll… a book! [Kickstarter]
General Literary
-2012 National Book Critics Circle Award winners announced. [Shelf Life]
-Seven Tips from F. Scott Fitzgerald on how to write fiction. [Open Culture]
-Also…David Foster Wallace's syllabi skills. [Open Culture]
-The art of book browsing. Are we losing it? [New Yorker]
-What Is a Poem? Coleridge on Science vs. Romance, 1817 [brain pickings]
-What was the first novel ever written on a word processor? [Slate]
-'Iliad' publication date revealed by geneticists. [Page Views]
-Eat This: Book Cakes! [Book Riot]
-David Ulin on a lifetime of collecting books. [LA Times]
-10 Redesigned Book Covers That Are Actually Better Than the Iconic Versions. [Flavorwire]
-50 unseen Rudyard Kipling poems discovered. One example included here. [the guardian]
-Bring Back the Illustrated Book! Where are our modern classics w/ illustrations in the vein of Alice in Wonderland and Huck Finn. [The New Yorker]
-Ten qualities you must have to succeed as an indie author. [How to Successfully Self Publish]
-10 1/2 Favorite Reads from TED Bookstore 2013. [brain pickings]
-Author of Molokai and Honolulu, Alan Brennert's latest novel is Palisades Park. [AlanBrennert.net]
-How do you market multicultural books to librarians, and ultimately kids? Just bring it. [CBC Diversity]
Non-Lit Links
-Working near the airport, I was sad to see Byron's close. Here's some instagram slides and talk about the (at the time) upcoming last day. [Nonstop Honolulu]
-The Worst Lies That Mainstream Nutrition Has Told You. [io9]
-Opposition crops up to GMO foods in Hawaii. [Al Jazeera]
-I'm a pie kind of guy, so I appreciate things like Cat Toth searching for the best pies in Hawaii. Got a rec? Give her a shout-0ut! [The Cat Dish]
-36 Reasons "Happy Endings" Is The Best Show On TV. [BuzzFeed]
-Inside the Spaz's Studio: Jake Johnson on Nick Miller's (New Girl) Craziest Moves (GIFs!) [Vulture]
-Vulture is also doing a Sitcom Smackdown for Best Sitcom of the last 30 years. But with no Parks & Rec in the tourney, I must cast my aspersions! [Vulture]
-16 Awesomely Bad Movies Available on YouTube Right Now. [FilmDrunk]
-For Nerds in Training: A Star Wars Family Tree. [Unreality]
You can catch some of these links and more by following us on Facebook and Twitter. If you have interesting links you'd like to share with us, or feel like we've missed something out the past two weeks, please feel free to leave us a comment!
*some exceptions to the date range may apply