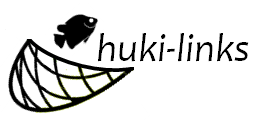 Welcome to Huki Links – highlighting some of our favorite literary links and more over the past week from across the 'net!  For more about Huki-Links, check out our inaugural post.
The best part of the "huki" is that we all pull together, if you find any fun or interesting book related links/articles please feel free to share them via comments or contact us!
Links covering the week of January 23 – January 30, 2012*
Self-Love
-Misty finds seven great ways on the Internet to create DIY Valentine's Day Bookmarks. [Hawaiʻi Book Blog]
-Hawaiian word: Heke = Best, greatest.  Ke ʻākoakoa nei nā heke o ke Kuʻikahi Pōpeku Aupuni ma Oʻahu.  [ʻŌlelo of the Day]
Hawaiʻi Literary
-Hawaii author Richard Tillotson's latest novel, Acts of God While on Vacation, will be going on a blog tour from Feb. 6 to Feb. 29.  [Literarily Speaking]
-A Conversation with [local poet] Janine Oshiro.  [Lantern Review Blog]
-Mentions of the UH Press book, Hawaii's Mauna Loa Observatory, around the Web.  [UH Press Blog]
-The Descendants: Interview With Author Kaui Hart Hemmings.  [Glamour]
-Reading the Oscars: The book and short story that inspired 'The Descendants'.  Reviewer ultimately recommends skipping the book and reading the short story 'The Minor Wars' for which the novel is based upon.  [EW]
-Use Your Garden to Create Positive Energy in Your Home.  Tips from Feng Shui in Hawaiʻi Gardens author, Clear Englebert.  [Watermark Blog]
-Puss Reboots reviews the new history tale, Lost Kingdom by Julia Flynn Siler.  [Puss Reboots]
-Robert "Lucky" Luck talking story about the ʻawa dog. Narrative with music. (1961)  [YouTube]
-Go see the Kumu Kahua Theatre production of Lois-Ann Yamanaka's debut book, Saturday Night at the Pahala Theatre.  [Broadway World]
-Honolulu is ranked 19th in CCSU's annual "America's Most Literate Cities" rankings.  [CCSU.edu]
General Literary
-Here's some books you may want to read this year, 'The 10 Most Anticipated Book Adaptations of 2012.'  [HuffPost Books]
-Read like your author idols…'Your Favorite Authors' Favorite Books of All Time.'  [Flavorwire]
-Melville House offers rookie first-time kids author biggest deal ever.  If you haven't seen Stephen Colbert's interview with Maurice Sendak…watch right now!  [Melville House]
-How to rescue books on Goodreads.  After January 30th, they will no longer be using id info from Amazon, and in a few rare cases, your book may disappear.  I already rescued a few local books!  [GalleyCat]
-Jonathan Franzen: e-books are damaging society.  [The Telegraph]
-Jama helps you celebreate The Year of the Dragon with these fine children's book reads.  [jama's alphabet soup]
-Barnes & Noble, Destroyer of Indie Bookstores, Is Now Printed Books' Last Great Champion.  [NYMag]
-The Fifty Most Quoted Lines in Poetry. [Inky Fool]
-10 Legendary Bad Girls of Literature.  [Flavorwire]
-January's almost over, have you read any of these?  '2012 Books: 10 Best January Reads.'  [HuffPost]
-This guy takes sandwiches and scans the inside half of them.  I put this here, because yes, there is a book out.  [Scanwiches]
-Oscars' big winners will be books.  "It's the first time for quite a while – conceivably since 1940 – that versions of two novels by women have been listed for the most coveted Oscar." [the guardian]
Off-Topic Fun & Interests
-Ever wanted to know what scientists really mean in their research papers?  Here's a handy table to decode these phrases.  [io9]
-An interview with the developer of Microsoft Flight, a new iteration of their Flight Sim series that will be free to download.  The game is initially set in Hawaii!  [Rock, Paper, Shotgun]
-1,000 reasons we ♥ Instagrammers.  [Now. Here. This.]
-City-Shaped Design: 13 Urban-Inspired Objects. [web urbanist]
-In-depth analysis (and plenny pix) in the battle between KFC Popcorn Chicken vs. McDonald's new Chicken McBites.  [Tasty Island]
-Finding the Hawaii of 'The Descendants'.  [Itineraries]
You can catch some of these links and more by following us on Facebook and Twitter.  If you have interesting links you'd like to share with us, or feel like we've missed something out the past week, please feel free to leave us a comment!
*some exceptions to the date range may apply