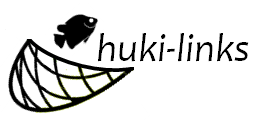 Welcome to Huki Links – highlighting some of our favorite literary links and more over the past week from across the 'net!  For more about Huki-Links, check out our inaugural post.
The best part of the "huki" is that we all pull together, if you find any fun or interesting book related links/articles please feel free to share them via comments or contact us!
[gn_divider]
Links covering the week of January 16 – January 23, 2012*
Self Love
-We reviewed the book Buildings of Hawaii by Don J. Hibbard.  A great architectural resource!  [Hawaiʻi Book Blog]
-Manuhelekū — Penguin. lit., bird that walks upright.  ʻAʻole maopopo ke ʻano e hana i kēlā mau manuhelekū ʻē aʻe. [ʻŌlelo of the Day]
Hawaii Literary
-Hobey Goodale's book recalls the Garden Isle of old.  [The Garden Island]
-Local sci-fi author Linda Nagata blogs about "Blood Orchids and Hawaiʻi's book stores."  [Hahvi]
-And local author Toby Neal responds/adds to the conversation.  [Toby Neal]
-Local writer Christine Thomas reviews Georgia O'Keeffe's Hawaiʻi. [Literary Lotus]
-Hey book lovers!  There'll be a used book sale at Wahiawa Public Library all this week, Mon-Fri!  [Hawaii News Now]
-Alexander Payne and Kaui Hart Hemmings on the Symbiosis Behind His Film and Her Novel.  [Leo Adam Biga's Blog]
-'Lost Kingdom': How Hawaiʻi joined America's 'destiny'. Review of Julia Flynn Siler's new book.  [Pittsburgh Post-Gazzette]
-Don't forget to continue reading Bamboo Ridge's renshi poetry on The Massie Affair w/ poets Christy Passion, Ann Inoshita, Jean Toyama and Juliet Kono.  [Bamboo Ridge]
-The GoodEReader Ebook of the week is Toby Neal's Blood Orchids.  [GoodEReader]
-Recap & Homework assignment from the January M.I.A. Art & Literary Series.  [M.I.A.]
-A book review of Molokai by Alan Brennert.  [Much Madness is Divinest Sense]
-December winners in The Great BR Fishing & Wishing 100 – 100 Contest. [Bamboo Ridge]
-Mauna Kea: in Kamehameha's time, it was always white.  Nice blog talking about new book Hawaiʻi's Mauna Loa Observatory: Fifty Years of Monitoring the Atmosphere.  [Raising Islands]
General Literary
-Where have all the book illustrators gone?  [The Independent]
-Local author Kiana Davenport gives some of her 2011 book recommendations.  [Davenport Dialogues]
-Really Good Books You Could Spend Your Allowance On: Part Two  [the hairpin]
-Favorite books of the secretly jerky.  [the hairpin]
-10 Cult Literary Traditions for Truly Die-Hard Fans. [Flavorpill]
-The 10 Most Expensive Books in the World.  [Flavorpill]
-Banning books in Tucson.  [Consortiumnews]
-The Fifty Most Quoted Lines of Poetry.  [Inky Fool]
-6×12: 12 comics to look forward to in 2012.  [Comic Book Resources]
-Lake Superior State University 2012 List of Banished Words.  [lssu.edu]
Off Topic Fun & Interest
-A nice slideshow tribute to all the Honolulu Police Officers killed in the line of duty.  [Hawaii News Now]
-Awesome high definition time-lapse video of Yosemite.  Watch on full screen and enjoy nature's majesty!  [Bad Astronomy]
-50 years of James Bond cars.  [Yahoo!]
-Excerpted article about Ben Cayetano by local author, J. Arthur Rath III.  [Hawaii Reporter]
-Sweet rides through islands' sugar cane era. About the Kauaʻi Plantation Railway. [SFGate]
-Steven Tyler's "Star-Spangled Banner" Was Terrible. But Was It The Worst Ever?  [Deadspin]
-An interactive music box of Bach's Prelude from his first cello suite.  [Baroque.me]
-FileSonic shutters: Another file-sharing site bites the dust.  [ZDNet]
-Supreme Court Says Congress May Re-Copyright Public Domain Works.  Not as bad as it sounds (only applies to foreign works).  [Wired]
Parting Shot
New York Football Giants: NFC Champions.  Going to the Super Bowl!
[gn_divider]
You can catch some of these links and more by following us on Facebook and Twitter.  If you have interesting links you'd like to share with us, or feel like we've missed something out the past week, please feel free to leave us a comment!
*some exceptions to the date range may apply