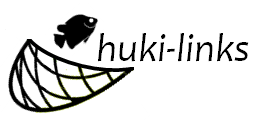 Welcome to Huki Links – highlighting some of our favorite literary links and more over the past week from across the 'net!  For more about Huki-Links, check out our inaugural post.
The best part of the "huki" is that we all pull together, if you find any fun or interesting book related links/articles please feel free to share them via comments or contact us!
Links covering the week of February 15 – 20, 2012*
Self-Love
-We do a keiki book review!  This one is for Jenniffer Welliver's picture book, That's NOT What Grandpas Are For, illustrated by Stacy Comer.  [Hawaiʻi Book Blog]
-We also review a new book out by local feng shui expert Clear Englebert entitled Feng Shui for Hawaiʻi Gardens.  [HBB]
Hawaii Literary
-Sunrise talks with Julia Flynn-Siler, the author of a new national book, Lost Kingdom Hawaii's Last Queen, The Sugar Kings and America's First Imperial Adventure.  This is a video interview.  [Hawaii News Now]
-Hollywood ate my novel: Novelists reveal what it's like to have their book turned into a movie.  First up:  Kaui Hart Hemmings.  [The Independent]
-Kailua Poet Garners HPU's James M. Vaughan Award.  [Midweek]
-Coming Soon:  Double Rainbow Paina Book Signing: benefitting Hawaii Literacy!  [Facebook]
-If you haven't seen it yet, the Hawaii State Public Library got a snazzy new redesign!  Like it?  Love it?  [LibrariesHawaii.org]
-Check out this video of a reading by author Frances H. Kakugawa.  She reads from her new memoir, KAPOHO: Memoir of a Modern Pompeii.  [YouTube]
-Congratulations to Chef Alan Wong and Watermark Publishing.  Their book, The Blue Tomato, is a 2012 IACP Award finalist in the Chefs and Restaurants category.  [Eater]
-Video Interview with Kaui Hart Hemmings.  [TV Guide]
General Literary
-Charts and Diagrams Drawn by Famous Authors.  [Flavorwire]
-Famous Authors' Unlikely Obsessions.  [Flavorwire]
-Author publishes book as Facebook Photo Album.  [GalleyCat]
-friday feast: the president's stuck in the bathtub by susan katz and robert neubecker. [Jama's Alphabet Soup]
-What Would Agatha Christie have thought of Downton Abbey?  [Book Club Girl]
-Sh*t Book Reviewers Say.  [YouTube]
-The Hunger Games gets Lana Del Rey parody.  [GalleyCat]
-Next Time, Try 'Unflagging'.  [New York Times]
Non-Literary Links
-Dog Football! Which Breeds Are Best Suited For The Gridiron?  [SB Nation]
-Jay-Z's '99 Problems' Recreated With Movie Clips.  [UPROXX]
-Today (Monday), would have been Kurt Cobain's 45th birthday.  Here are '20 Things You Didn't Know About Kurt Cobain.'  [Pigeon and Planes]
-First off, I am a pre-Linsanity Knicks fan.  So, welcome to the bandwagon.  The puns and press have gotten a bit out of hand, but here's a collage of every Jeremy Lin pun headline.  [Best Week Ever]
-Also, a video interview with Jeremy Lin from Knicks Now if you actually are into basketball.  [Knicks Now]
-Only just saw this now:  New York City in 1999… in HD!  Sad to see the WTC, but really cool to see pre-9/11 New York in High Def.  [YouTube]
-They Might Be Giants sing a song about my favorite President.  [YouTube]
-Presidents Day reality check: Abraham Lincoln was robbed.  [LA Times]
-Abraham Lincoln art.  [Tumblr]
-What It's Like Being President, Metaphorically Speaking by Marco Kaye.  [McSweeney]
-A look at presidents and their pets over the years.  [Cleveland.com]
-For Presidents' Day 2012, a list of presidential trivia, factoids and miscellany. [All Voices]
You can catch some of these links and more by following us on Facebook and Twitter. If you have interesting links you'd like to share with us, or feel like we've missed something out the past week, please feel free to leave us a comment!
*some exceptions to the date range may apply