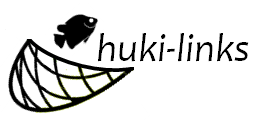 Welcome to Huki Links – a biweekly post highlighting some of our favorite literary links and more from across the 'net!
For more about Huki-Links, check out our inaugural post. The best part of the "huki" is that we all pull together, if you find any fun or interesting book related links/articles please feel free to share them via comments or contact us!
Self-Lovin'
-We're calling for poetry submissions for Poem In Your Pocket day for HBB's own Aloha Shirt Edition! Long or short, one or many, professional or amateur, all forms of poetry are welcome! Details here: [HBB]
-It's not too late, there's still some great events happening in Hilo's Basically Books. Check 'em out if you're there! [HBB]
-Sweet Treats for Spring! Here's our review of a new cookbook, Hawaii Bakes. [HBB]
-Misty is a featured author in the debut issue of Abstract Magazine: a new lifestyle and culture mag for Honolulu. Pick up a copy if you see it! Here's their Facebook page for more details: [Facebook]
-Follow us on: Tumblr, Facebook, Twitter
Hawaii Literary
-This Friday is another FIVE DOLLAR FRIDAY from UH Press. Check out which books from their vast collection are only $5. [UH Press Blog]
-Local sci-fi author Linda Nagata on Off My Lawn! talking about ending your writing day before you're ready. [A.M. Dellamonica]
-Catherine Toth can't take another bookstore closing…and neither can we! [The Cat Dish]
-Check out this awesome culinary event coming up featuring recent award-winning cookbook authors Arnold Hiura and Chef Alan Wong. [HAWAII Magazine]
-Forest Beauty w/ dryads, druids and more. [MenehuneRATH]
-Enter for a chance to win one of ten copies of A Straight Road with 99 Curves: Coming of Age on the Path of Zen by Gregory Shepherd. He'll more than likely be attending the HBMF in May. [Goodreads]
-Check out these upcoming literary readings from Tyler Miranda and his new novel, ʻEwa Which Way. [Facebook]
-Celebrate National Poetry Month with Eric Paul Schaffer at the library! [Hawaii News Now]
-Hawaii Tribune-Herald gardening guru Nick Sakovich has a new book out: Ask the Garden Guy which shares his science-based gardening knowledge. Check it out… [Official Website]
-Kauai children's author wins another award for her marine life book. [Examiner]
General Literary
-Say hello to National Poetry Month! [LA Times]
-Genre in contemporary poetry. [PW]
-Why Goodreads is so valuable to Amazon. [The Atlantic]
-One Man and His Beard are celebrating the upcoming National Libraries Day with this punk rock tribute. [SoundCloud]
-Are postmodern writers abusing readers' patience with sneaky author tricks? [Salon]
-We need some of these here: 15 Amazing Book-Filled Bars. [Flavorwire]
-And if you need assistance here's ten famous writers on how to drink. [Flavorwire]
-10 Terms to Describe the Anatomy of a Book. [mental_floss]
-Did David Bowie steal from T.S. Eliot? Read the comments, too. [the guardian]
-Study says books have gotten less emotional. [Arts Beat NYT]
-Lauren A. White: How To Be The Black Person Reading How To Be Black [Guernica]
-The best sci-fi novels of 2012…according to the Clarke Awards. [io9]
-Five Early Reader Books That Rock. [Scholastic]
-Some compelling new baseball books and why we enjoy them so. [Jacket Copy]
-Book vending machines? Well, here's a brief history of them! [HuffPost Books]
-Famous People and Books. Here's some Literary Tattoos and some favorite Children's Books courtesy of Flavowire.
Non-Lit Links
-Kawaii-Kon is pau. See how the Pen & Ink Crew reviewed the event. [Pen & Ink Works]
-Merrie Monarch Festivals coverage, courtesy of the [Honolulu Star-Advertiser]
-When Simplicity is the Solution. [WSJ]
-Ohta San: Soul Time in Hawaii. [Aloha Got Soul]
-You've probably watched the premiere by now, but in case you still need a refresher on Game of Thrones… [Vulture]
-Here's 26 "Game of Thrones" sigils for famous fictional characters. [BuzzFeed]
-Word. [Hipster Puppies]
-Potentially great news for Happy Endings fans. The show may end up on USA. [Vulture]
-And if it's cancelled…here's 20 Things We'll Never Find Out. [Warming Glow]
-It's baseball season! (Go Yanks!) Here's a slideshow on how Major League Baseball lost its way. [Complex]
-The Rap Quotes Art Project Is Just Awesome In Every Possible Way. [UPROXX]
-Seven of the world's oldest food finds. Mmmm…noodles. [mental_floss]
-Hard-boiled eggs: Why you should never actually boil them. [Slate]
-Alkies! 30 brilliant ways to HACK YO BOOZE! [BuzzFeed]
-Mapping Manhattan: from EB White to Yoko Ono. [brain pickings]
-Bet you didn't know Toy Story and The Walking Dead were virtually the same. [Imgur]
-Gandhi's sleeping nude on a bed of naked women is quite the strange imagery. Six genius pervs: [Cracked]
-The art of Rob Schamberger. For you Rasslin' fans out there. [Official]
-22 vintage photos of ANIMALS acting like PEOPLE. Oh the humanity… [mental_floss]
You can catch some of these links and more by following us on Facebook and Twitter. If you have interesting links you'd like to share with us, or feel like we've missed something out the past two weeks, please feel free to leave us a comment!
*some exceptions to the date range may apply