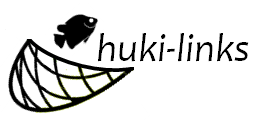 Welcome to Huki Links – highlighting some of our favorite literary links and more over the past week from across the 'net!  For more about Huki-Links, check out our inaugural post.
The best part of the "huki" is that we all pull together, if you find any fun or interesting book related links/articles please feel free to share them via comments or contact us!
Self-Love
-Do you have an original poem that you want to share with the world? HBB is celebrating Poem In Your Pocket Day Hawaiian style and we need poems! We'd love for you to participate!  [Hawaii Book Blog]
Hawaii Literary
-Chef Alan Wong's The Blue Tomato Wins Prestigious IACP Culinary Award. [Watermark Publishing]
-UH Art Department hosts Chris King of Poetry Scores this month. [Big Island Video News]
-Book of the Week: YOU WILL CALL ME DROG by Sue Cowing.  [Middle Grade Ninja]
-Celebrate National Poetry Month at Hawaii State Library on April 21. [Hawaii News Now]
-The Conversation talks with Linda McCullough Decker about her book on Edward Bailey of Maui.  [HPR]
-Guest Author Interview: Cathryn Cade …by Susan Lute. [See Jane Publish]
General Literary
-China's e-publishing revolution puts writers on a fast track to freedom. [the guardian]
-10 Crazy and Unusual Book Designs. [Flavorwire]
-The Second Shelf: On the Rules of Literary Fiction for Men and Women. [New York Times]
-Feds sue Apple over e-book pricing. [PageViews]
-'The Hunger Games' and More Top 10 Banned Books (PHOTOS).  [The Daily Beast]
-Writing Advice You've Never Heard Before. [Lauren Oliver]
-The Tale of Peter Rabbit.  [Letters of Note]
-And the Title of J.K. Rowling's New Book Is [SPOILER ALERT]. [the guardian]
Non-Literary Links
-VERY Impressive Real-Life (Human) Disney Princesses.  [Geekologie]
-Zombie Survival Maps Show Danger Zones, Armories and Food Sources for Entire U.S. [Wired]
-How Hawaiian princes brought water sport to Britain in 1890 (in chilly Yorkshire of all places).  [Mail Online]
-Descent Into Haole: 'The Descendants' Dissed.  [Honolulu Civil Beat]
-The Game of Thrones Coloring And Activity Book.  [Nerd Approved]
-What Facebook Would Have Looked Like In The '90s.  [BuzzFeed]
-Past Serves as Lesson in Sustainable Fishing: Hawaiian societies caught as much fish as modern fishers.  [Voice of America]
-If The Hunger Games Was Made by Famous Directors (8 Pics). [pleated jeans]
-Alexander Joy Cartwright IV will Honor his Great Great Grand Father on April 17, 2012 at Oahu Cemetery in Honolulu, Hawaii as part of the Annual Birthday Gathering. [Digital Journal]
-Evil Queens Merit More Respect.  [The Columbus Dispatch]
-Squint to See: Almost-Abstract Aerial Photography Series. [Web Urbanist]
-Scientists still aren't sure why the "uncanny valley" freaks you the hell out. [io9]
You can catch some of these links and more by following us on Facebook and Twitter. If you have interesting links you'd like to share with us, or feel like we've missed something out the past week, please feel free to leave us a comment!
*some exceptions to the date range may apply