The 2012 Ka Palapala Poʻokela Awards gala is fast approaching (Friday, May 11), and to generate excitement for the event as well as educate the public on the nominees, we are counting down the books nominated for each awards category. Where applicable, I will link to book reviews from Hawaiʻi Book Blog.
For a complete list of all the nominees we've posted and for all the updated information on the event, please visit our dedicated Ka Palapala Poʻokela Awards page.
The seventh category we are spotlighting is one of the best hodge-podge categories in the Awards.  The books listed here often span from various local hobbies, to sports, travel, crafts and more.  This year's crop provides an excellent array of interests, including hula, freediving, cocktails, marathon running and Hawaiian artisans.  Recent winners in this category include The Polynesian Tattoo Today and Crochet Lei-Making in Hawaii, Volume 3.
Excellence in Special-Interest Books

Books reflecting humor, trivia, crafts, hobbies, sports, travel, etc.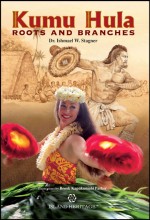 Kumu Hula: Roots and Branches
Dr. Ishmael W. Stagner
Island Heritage Publishing, 2011
152 pages, Hardcover
ISBN: 978-1617100598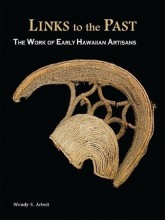 Links to the Past: The Work of Early Hawaiian Artisans
Wendy S. Arbeit
University of Hawaiʻi Press, 2011
336 pages, Cloth
ISBN: 978-0824834760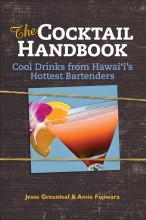 The Cocktail Handbook: Cool Drinks from Hawaii's Hottest Bartenders
Jesse Greenleaf & Amie Fujiwara
Watermark Publishing, 2011
120 pages, Softcover spiral-bound
ISBN: 978-1935690085
HBB Review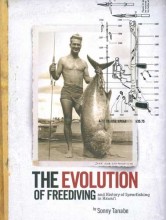 The Evolution of Freediving and History of Spearfishing in Hawaii
Sonny Tanabe
Fluid Media Publishing, 2011
200 pages, Perfect Paperback
ISBN: 978-0983935704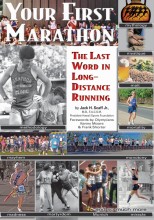 Your First Marathon, The Last Word in Long-Distance Running
Jack H. Scaff, Jr., MD
Belknap Publishing & Design, 2011
290 pages, Paperback
ISBN: 978-0981640310
What I love about the special-interest books is that they reflect such a broad range of interests in Hawaiʻi.  I admit, I think there are a couple of gems in the category this year. It will be interesting to see which books come out on top.  What do you think?  Have you read any of these books, and if so, which one is your favorite?
Remember, you can attend the 2012 Ka Palapala Poʻokela Awards gala on Friday, May 11 at Bishop Museum. Enjoy heavy pūpū, gourmet chocolates by Choco leʻa, entertainment by Ka ʻEhā, and a book sale and author signing. Tickets can be purchased at Native Books/Nā Mea Hawaiʻi at Ward Warehouse (808-596-8885). For more information about the event, please contact aloha@hawaiibooks.org.