This Book End is a little different—depending on what happens overnight, the events listed here may or may not happen as listed.
As I'm typing this now, we're a few hours into the 8.9 magnitude earthquake that hit off the coast of Japan.  The footage on television is completely astonishing; the destruction as the water washed over the land was devastating.  It was very sad seeing cars attempting to flee the incoming waves and a few of them being washed over.  My heart and prayers go out to our brothers and sisters in Japan and I only hope the damage, injury and deaths are minimal.
Here in Hawaii, we are in the midst of a Tsunami Warning with an expected arrival to our shores at about 3:00 a.m. on Friday morning.  The civil defense sirens are currently blaring outside my window, the news is on the television, and the twitterverse is alive with all kinds of important and breaking news from all over the world.  For anyone who thinks Twitter is just a useless platform for self-indulgence, events like these truly bring out how powerful and important it can be to spread information as it happens.
Anyway, I'm not sure how badly we'll be hit with the tsunami.  My hope and prayer is that this tsunami warning results in the same non-event as the tsunami scare a little over a year ago.  Depending on what happens, some of the following events may or may not be canceled or rescheduled.
Now on to the events… (Please note that due to the tsunami warning, these events may change)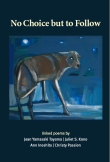 Friday, March 11
12:00pm – No Choice But To Follow reading with contributors Jean Yamasaki Toyama, Juliet S. Kono, Ann Inoshita, and Christy Passion.  Reading will be held at Chaminade University Chapel (3140 Waialae Avenue ).  This event is free and open to the public!  For more info click here.
Saturday, March 12
09:00am – Friends of the Library Kona (FOLK) Book Sale from 9:00 a.m. to 1:00 p.m. at the Kailua-Kona Public Library's lanai.  Proceeds from the sale will go to benefit Kona libraries.  Volunteer sorters are always needed; please e-mail Marie at mkober[at]hawaii.rr.com to inqure.  For more info click here.  The next FOLK book sale will be April 9.
10:00am – The Friends of Waipahu Public Library will conduct their semi-annual Book Sale at Waipahu Public Library in the Adult Reading Room from 10:00 am until 3:00 pm.  The Library is normally closed on Saturday but will only be open for the book sale.  All other library services will not be available.  A variety of gently-used books, CDs, DVDs, and videotapes will be on sale at bargain prices.  Come early for the best selection.  Proceeds from the sale will benefit the Library.  For more information please call 675-0358.
10:00am – Come to Barnes & Noble Lahania (Maui) for the weekly keiki story time!  More info here.
10:30am – Learn "All About Growing Native Hawaiian Plants" at Kapolei Public Library.  David Eickhoff, Native Plant Specialist, will share information about the benefits of planting native plant species and how to go about cultivating your own garden. Shari Y. Tamashiro, Project Manager for Native Plants Hawaii will share info and demo a free searchable online database (http://nativeplants.hawaii.edu) that is an excellent resource for anyone interested in plants or Hawaiiana. This 45-minute program is recommended for all ages. For more information, call 693-7050.
11:00am – Enjoy children's story time at Barnes & Noble Ala Moana!  They'll be reading Max and Ruby's Bedtime Book among other stories!  More info here.
12:00pm – It's Spring Charity Day at Borders around Hawaii: "We are happy to announce Borders fourth year of conducting a Charity Drive for Kids. Join us as we welcome our local charity partner to our store. Donate a book or toy to help a local child in need."  Check your local Borders to see if they are participating.  Some info here.
Sunday, March 13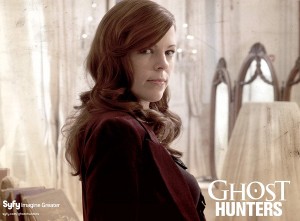 02:00pm – Come and meet Syfy's Ghost Hunters at Barnes & Noble Ala Moana!  Adam Berry, Amy Bruni and Britt Griffith will be in the store for a book signing!  There are at least three "Ghost Hunters" books that will be available for them to sign.  More info here.
More Events (Monday 3/14 to Thursday 3/17)
Kapiolani Community College International Festival will present a number of author readings during its multi-day celebration.  On Monday, March 14 at 9:15am you can learn about "Honoring the Art of Prose" with authors Chris McKinney (Mililani Mauka) and Alexei Melnick (Tweakerville).  On Tuesday, March 15 at 1:45pm you can listen to Bamboo Ridge writers Jean Yamasaki Toyama, Juliet S. Kono, Ann Inoshita, and Christy Passion reading linked poetry from No Choice But To Follow and Juliet Kono will read from her novel Anshu: Dark Sorrow.  On Wednesday, March 16 at 9:15am hear from contributing authors to We Go Eat including Catherine E. Toth, Davianna Pomaikai McGregor, Amalia B. Bueno & others.
The Kahuku Book Club discusses the book Zeitoun by Dave Eggers on Monday, March 14, 11 am in the Kahuku Public Library. Call 293-8935 for more information.
Edward Bailey Book signing – There will be an author signing for the book Edward Bailey of Maui: Teacher & Naturalist, Engineer & Artist by Linda Decker.  This event will take place at the Bailey House Museum in Wailuku (Maui) on Tuesday, March 15 from 5:00pm to 7:00pm.  For more information on the event click here.  Read about the book here.
The Kona Library Book Club meets in the Kailua-Kona Library on Tuesday, March 15 at 11 am to discuss Still Alice by Lisa Genova.
M.I.A. Art and Literary Series continues with a fresh new makeover!  The event moves to the Fresh Cafe (831 Queen Street) on Thursday, March 17, starting at 7:30pm.  Three ladies of literature will take the stage: Dawn Sueoka, Janine Oshiro, Rachel Wolf.  We're excited to see Dawn perform, as she has contributed to Hawaii Book Blog in the past:  read her reviews of Kai the 'Opihi Gets the Point and Westlake: Poems by Wayne Kaumualii Westlake. For more information on the event check out the M.I.A. Blog or call 688-8055.
St. Patrick's Day Magnetic Bookmarks is the name of the game to celebrate the Irish-inspired holiday at McCully-Moiliili Public Library on March 17.  The event begins at 12:30pm and will show you how to decorate magnetic booksmarks with stamps, stickers, markers and pencils with a holiday theme. All supplies are provided.  For more information call 973-1099.
Margaret Peterson Haddix event – Award-winning author Margaret Peterson Haddix will be featured in a "Meet the Author" program at Kapolei Public Library on Thursday, March 17 at 3:30 p.m.  Haddix is the author of "Found," book one of "The Missing" series, which won the 2010 Nene Award.  Haddix will talk about "Found" and discuss other books that she has written.A question-and-answer session will be included in the author's presentation.  This 45-minute presentation is recommended for children 8 years and older.  For moreinformation, please call the Library at 693-7050.
###
Remember, all events listed above may be subject to change.  Please contact the venue beforehand if you plan on attending.  We encourage you to click on the links that are included with the events in the timeline above.  More events can be found on our Hawaii Book Blog Events Calendar.  You can also keep up with events through us on Twitter by following @HawaiiBookBlog.
If you have an event you would like us to help promote, please leave us a comment here or e-mail me at aalba@hawaiibookblog[dot]com. Replace the [dot] with a '.' when you compose the message.  Mahalo and have a great weekend!