It's time…it's time…it's Book End Time!  Welcome to this week's Book End, highlighting the weekend's literary and library events here in Hawaii.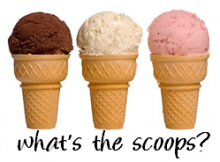 Bonus Events
Because there is so much going on this upcoming Tuesday, I wanted to let you know of all the cool library and author events that were happening.  I've noticed that a lot of library events happen on this day, so if the Tuesday following a Book End has a significant amount of events, I may start including them on a more regular basis.  So don't forget to see what's up on Tuesday, August 3rd at the bottom of this post!
Book Launch
Speaking of events next week, author Margaret Dilloway who lives in Hawai'i will be launching her new book How to be an American Housewife on August 5th at Barnes & Noble Ala Moana from 7:00P – 9:00P.  She's getting national acclaim for her book, so this will be a great opportunity for you to meet an up and coming author.  In preparatory celebration of her book launch, Hawaii Book Blog reviewed her new book (read it here) and also conducted an Author Interview with her (read it here).  Stay tuned because Margaret is being generous enough to provide us with a guest post in the near future as well!  Once again, her event is next week Thursday (8/5) at B&N Ala Moana.  We hope to see all of you book-lovers there!
Beautiful Bookstore
There is a "Pop-up Bookstore" featuring Contemporary Art & Design books at the Waikiki Parc Hotel as part of Reed Space HNL.  It sounds pretty neat and public viewing for this will go from July 29 until August 8, 2010.  Viewing times are from 10:30am – 7:30pm and parking will be validated for gallery guests.  Visit interislandterminal.org to find out more about this unique presentation of books, art and design.
Books for our keiki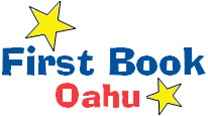 Finally, First Book-Oahu is urging Hawaii residents to help out in voting for our state to receive 20,000 books for impoverished children.  They're running a 5 to 5! campaign which recommends answering at least five questions correctly in trivia (each correct answer counts as a vote) and then passing on the website to at least five acquaintances and telling them to do the same.  Don't forget to hit "I'm Done" either, to ensure your votes count.  Hopefully, by spreading the word in this simple manner we can move into the Top 5 states who will each receive the 20K books reward.  Currently, Hawaii is at #6 and needs more votes to break into the Top 5 so we can help our keiki.  You can find out more information by visiting the First Book-Oahu website.
Now on to the events…
Friday, July 30
06:30am – If you're lucky enough to be reading this Book End this early…turn your TV to Hawaii News Now at 6:30am to watch Chef Roy Yamaguchi demo his Watercress Salad from The Hawaii Farmers Market Cookbook, Volume 2.  Also at 5:40am (I know…it's earlier!) will be a fun feature on Sumida Watercress Farm.
10:00am – Audio Visual Sale sponsored by The Friends of Salt Lake-Moanalua Public Library from 10am – 4pm.  Hundreds of gently-used CDs, DVDs, VHS tapes and boxed sets priced from just $1.00 to $3.00 will be available.  Come early for the best selection. Proceeds from the sale will benefit the Library and its programs.  For more information, please call the Library at 831-6831.
Saturday, July 31
EDIT UPDATE: Crystal Watanabe "Yum Yum Bento Box" book signing will be at 1PM at Borders Kaneohe (Windward Mall).
10:00am – Children's Storytime at Barnes & Noble Lahaina (Maui).  More info
11:00am – Jazz Program at Kealakekua Public Library.  Olga Salvatore will present a jazz program featuring live performances accompanied by Greg Shirley on guitar.  A discussion of jazz style and history will be included as well.  More info
11:00am – It's keiki storytime at Barnes & Noble Ala Moana.  Today they'll be reading Blueberries for Sal by Robert McCloskey.  More info
01:00pm – Author Event at Island Lava Java, Kailua Kona, HI. (Big Island)  Come and see Mike Taylor, the author of Plentiful.  Call 327-2161 for more info.
02:00pm – Book Celebration event at Bookends bookstore in Kailua, HI (O'ahu).  The launch of new book Slices of Life in Hawaii Volume 1 by J. Arthur Rath III will be celebrated.  Read our review of the book here and be sure to head on over to Kailua to meet one of Hawaii's most eclectic writers.  For more info call 261-1996.
02:00pm – This could be the last Book Signing event for cute bento book, Yum Yum Bento Box: Fresh Recipes for Adorable Lunches.  Come down to Borders Kaneohe in Windward Mall to meet Crystal "Pikko" Watanabe as she signs copies of her book and may even have an adorable spread of bento snacks for you to taste.  More info
02:00pm – Author Event at Basically Books in Hilo (Big Island).  Christine Taylor Sprowl Tetak, author of the new children's book Legend of the Hula Moose will be on hand for a talk story and book signing.  Find out exactly what a Hula Moose is!  More info
02:00pm – Author Event at Barnes & Noble Kahala Mall!  Various artists featured from the book Trickster:  Native American Tales will be on hand to celebrate this extraordinary graphic novel which depicts traditional Native American trickster tales with inspired artists and native writers.  More info
03:00pm – Open Mic at Borders in Kailua-Kona (Big Island).  Bring an excerpt or excerpts of your own original written work for a 7 to 10 minute reading. All genres welcome to share. Meet and greet before and after. Please, no profanity or politics.  Contact: Valerie Green, 333-1930, dietra202@aol.com
Sunday, August 1
06:45pm – Aloha Shorts is back with a new live taping of the show at HPR's Atherton Studio at 738 Kaheka Street.  It seats only 70, so reservations are recommended.  This taping's theme will be "Labor."  More info
** BONUS ** Tuesday, August 3
EDIT UPDATE: Douglas Corleone "Meet the Author" series has been cancelled due to family illness.
10:30am – Pre-School Storytime at Aiea Public Library!  Children ages 2 ½ through 5, accompanied by an adult, are invited to experience stories, songs and a simple make-and-take craft.  For more information, please call the Library at 483-7333.
04:30pm – "Books are Building Blocks" read-aloud program at Kailua-Kona Public Library.  The Friends of the Libraries, Kona (F.O.L.K.) will host a free read aloud program for children ages 5-18.  The adults will have their own reading group and must attend the program with their children (no exceptions).  Registration will take place from 4:30 to 5:15 in the library lobby. Families will then separate into groups with a reader from 5:00 to 6:00. Afterward, the families will meet on the lanai for free refreshments, prizes, and books.  For more information, please contact Shani Dutton at 936-6190.
06:00pm – How to Create All-Occasion Greeting Cards." w/ Te'a and Shawna Bielmann at Kahuku Public & School Library.  Learn tips and tricks on stamping and make your own cards to share with someone special.  For more information, please call the Library at 293-8935.
06:00pm – It's the "60 Minute Hawaiian" at Liliha Public Library.  Learn to cope with Hawaiian words in one free session, co-sponsored by the library and The Program to Preserve Hawaiian Place Names; repeats first Tuesday monthly. 587-7577 for more info.
06:30pm – Meet author Douglas Corleone at Wahiawa Public Library (Ph. 622-6345).  Award-winning author Douglas Corleone (One Man's Paradise) will be featured in a "Meet the Author" program.  This free one-hour program will include a question-and-answer session and is suitable for teens and older.  Check out our review of One Man's Paradise here and our author interview with Doug here.
06:30pm – Author Event at the Waikiki Parc Hotel.  Don Hibbard and Glenn Mason, coauthors of Hart Wood: Architectural Regionalism in Hawai'i will conduct a free presentation and discussion followed by a book signing.  This is one of the Interisland Terminal's Reed Space HNL events.  More info
Remember, all events listed above may be subject to change.  Please contact the venue beforehand if you plan on attending.  More events can be found on our Hawaii Book Blog Events Calendar.
If you have an event you would like us to help promote, please leave us a comment here or e-mail me at aalba@hawaiibookblog[dot]com.  Replace the [dot] with a '.' when you compose the message.  Mahalo and have a great weekend!