The 2011 Ka Palapala Poʻokela Awards gala is coming soon (Friday, May 6) and to generate excitement for the event as well as educate the public on the nominees, we are counting down the potential winners, quickly highlighting the books nominated for each awards category. Where applicable, I will link to book reviews from Hawaiʻi Book Blog.
Finally, after over a week we have reached the last and final category for the Ka Palapala Awards. This category shows us the "best" of Hawaiʻi related books from publishers outside of our state.
See our previous nominees posts:
Excellence in "Aloha from beyond the Sea"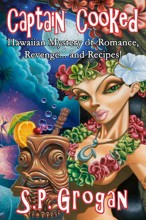 Books with Hawai'i or Hawaiian themes from publishers outside of Hawai'i.
Captain Cooked: Hawaiian Mystery of Romance, Revenge and Recipes!
S.P. Grogan
Addison & Highsmith, 2010
280 pages, paperback
ISBN: 978-0980116410
Link: [Hawaii Book Blog review]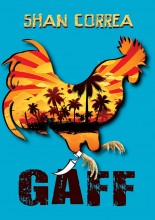 Gaff
Shan Correa
Peachtree Publishers, 2010
224 pages, hardcover
ISBN: 978-1561455263
The Symphony of Leif
Paul Y. Csige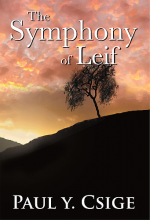 CsiMec, Incorporated, 2010
424 pages, paperback
ISBN: 978-1603650045
Only three books this year, and all three happen to be novels! I've only reviewed the first book, although I remember reading an interesting blog post once on the evolution of the cover design for Gaff. Who here has read these novels, and do you think any are deserving to win?
Remember, you can attend the 2011 Ka Palapala Poʻokela Awards gala on Friday, May 6 at the Mission Houses Museum. This year's gala event will be hosted by Kimo Kahoano and Carole Kai, with entertainment by the award-winning musical group, Nā Leo. Enjoy ʻono pupu, cocktails and gourmet chocolates by Choco leʻa. Come early and tour the Mission Houses Museum. To purchase tickets, please visit hawaiibooks.org.