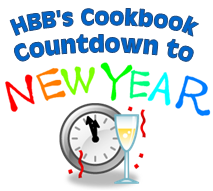 I can't believe this is week 5 of our cookbook countdown to New Year's. I don't think I've ever read so many cookbooks in such a short time frame. There's no doubt books make great presents, in fact I'm pretty sure I buy Alex's mom, who is a brilliant cook, a cookbook for Christmas nearly every year. Finally she said "I have way too many cookbooks! No space!" (I find it impossible to have too much of any kind of book) so now I'm buying scarves instead. Which is a shame because if there's any cookbook that would make an outstanding gift this year, it would be Alan Wong's latest.
The Blue Tomato, The Inspirations Behind the Cuisine of Alan Wong by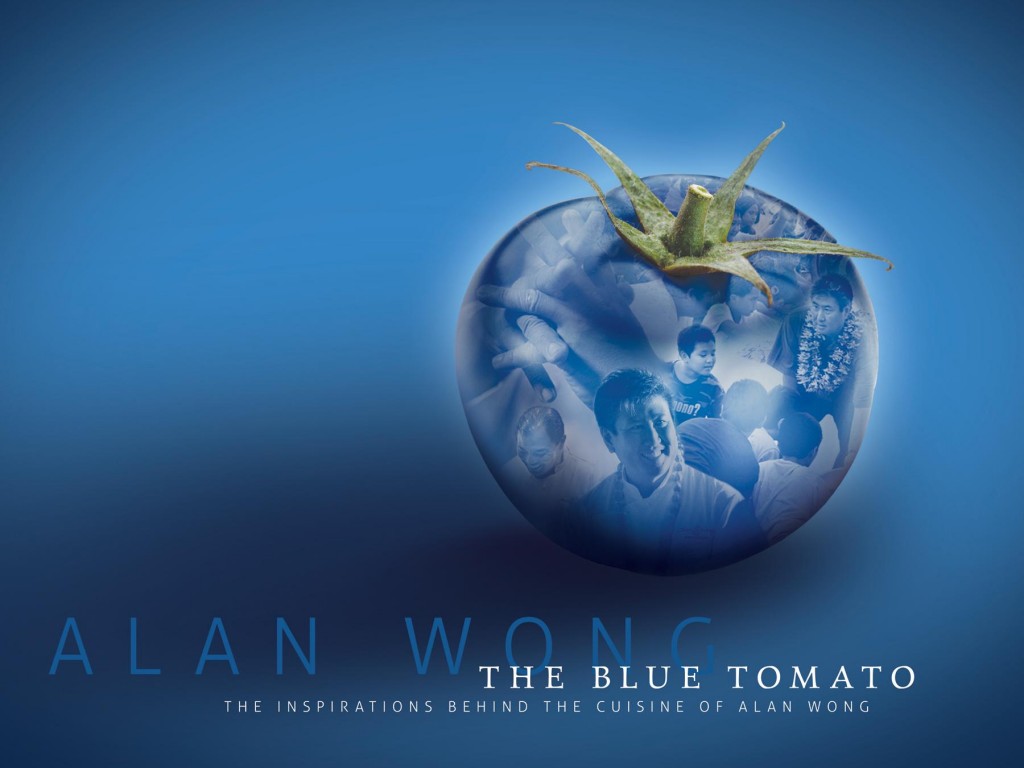 Alan Wong (with Arnold Hiura)
Although this book won't be released in stores until January 2011, I wanted to include it in our cookbook countdown because I feel it's very unique. Also, because Alan Wong has some author events coming up over the next few weeks and you can buy the book ahead of time for the holidays via Watermark's web page or in Alan Wong's restaurants. Check out thebluetomato.net for upcoming event info and extras about the book.
The Blue Tomato is Alan Wong's intimate portrayal of food and life. It's about what inspires him and the importance of creativity in the culinary arts. The book includes personal photos and anecdotes about food and cooking in general, but what I really love is that every recipe has a story and that all of them combined form an incredible saga of a life dedicated to local culture and cuisine. Wong tells us about his process, how some of his best dishes were born, his successes and his failures.  It's a deeply interesting book to read even without the recipes.  The recipes, I will admit, look very challenging.  This is a cook's cookbook for sure but if there's any message The Blue Tomato can convey, it's that anything is possible with a little creativity and perseverance. Having the courage to explore is half the battle to success… "the process is more important than the destination."
I've praised Watermark Publishing before on their ability to make a cookbook more than a collection of recipes, with books like Kau Kau and the  Hawaii Farmer's Market Cookbook.  They really think outside the box on making thought provoking, useful books that aren't just about food—they're about people and culture.  Books that have layers, that can be useful in multiple ways, are the best books to give others. So, without further ado, here's this week's recipe from iconic local chef, Alan Wong's new book.
This recipe's details are such that we wanted to make sure they were properly captured, so we scanned this promotional page that came with the book.  Please click on the image below to view a larger version: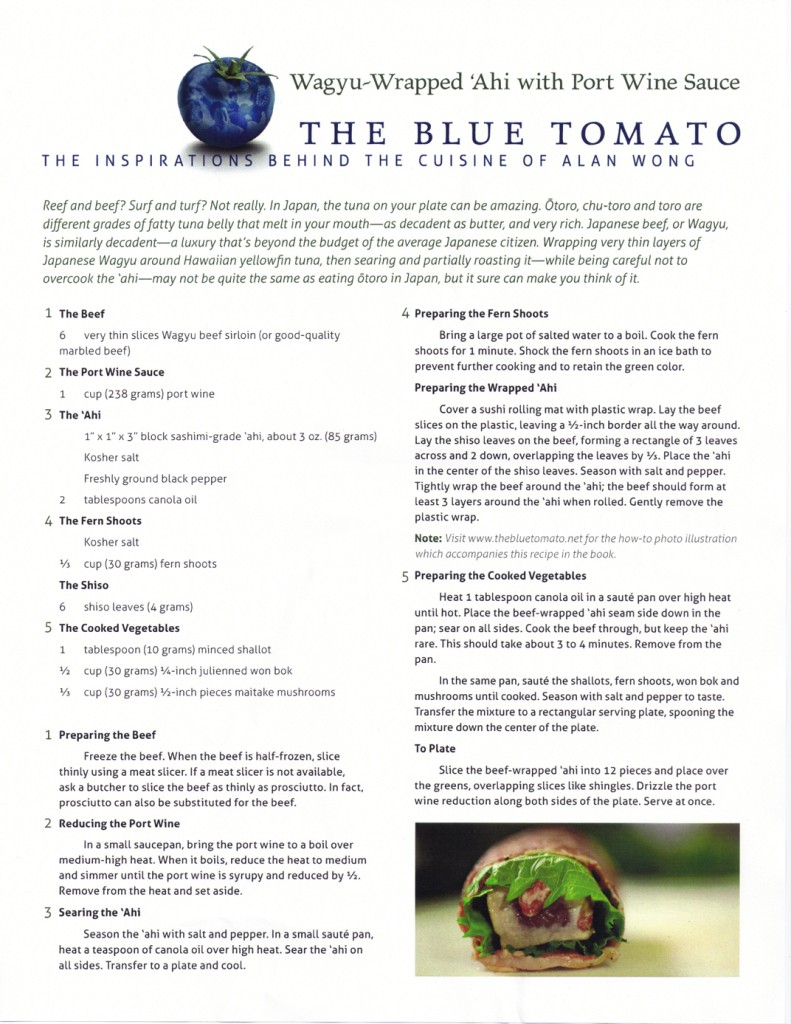 Events!
On Saturday, December 11 Chef Wong will be at the Kapiolani Community College Farmers Market from 8am to 10am giving a cooking demonstration, followed by a book signing at the Kuahiwi Ranch Tent.  Don't miss this unique opportunity to see a master chef in action!
On Sunday, December 12 Alan Wong's Restaurant (1857 S. King St., 3rd floor) will be converted into a Holiday Marketplace featuring farm-fresh products, delightful gift items, and, of course, The Blue Tomato.  Chef will sign his book throughout the event. Shoppers have the option of purchasing ala carte "tasting tickets" to sample each of two dishes from The Blue Tomato; tickets are $6 each (one ticket = one sample dish).  This event will last from 9:00 am to 1:00 pm.
Special Blue Tomato package buys will be available:
The Blue Tomato + a bottle of Chef Alan Wong's signature Li Hing Mui Vinaigrette = $45
The Blue Tomato + tasting ticket duo (includes both sample dishes and a bottle of water) = $50
The Blue Tomato + dressing + tasting duo = $55
The Blue Tomato: The Inspirations Behind the Cuisine of Alan Wong
By Alan Wong with Arnold Hiura
Watermark Publishing, 2010
Hardcover w/ dust jacket, 284p
ISBN-13: 978-1935690078
Disclaimer: We received a complimentary copy of this book from the publisher in exchange for our honest review.