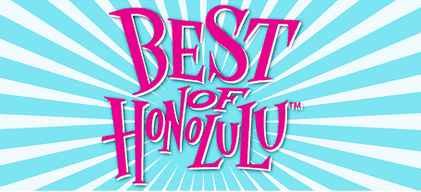 There's less than a week left—deadline is August 7th—to vote in the Honolulu Weekly's original Best of Honolulu poll. Aside from the Weekly's storied history doing this (this year marks their 21st annual) and the readers' ultimate input in the process, what I love about this "Best of…" is that they include an entire category devoted to Literary topics.
Last year a few of the winners in the Literary section were Lois-Ann Yamanaka (for Best Local Fiction/Non-Fiction Writer and Best Local Author), M.I.A. Art & Literary Series (for Best Literary Event), and The Value of Hawaiʻi for Best Book About Hawaiʻi.
This year the Literary categories include:
Best fiction by a local writer
Best poetry by a local writer
Best memoir by a local writer
Best book of Hawaii history
Best public library
Best reading/meet-the-author venue
Best writer in pidgin
Phew!  I've got some thinking to do before I place a ballot, but let me throw one out there that immediately popped in my head. For best memoir, one of the favorite books I've read in the past year was Kapoho: Memoir of a Modern Pompeii by Frances H. Kakugawa.  While I believe you don't have to vote for something recently released, it'd be nice to see new books get credit every year.  But hey, vote all time, vote current, it's all up to you!  Finally, don't forget to submit at least 20 entries or your ballot won't count.
Did you vote already?  Feel free to share with us who you voted for and/or who you think should win!