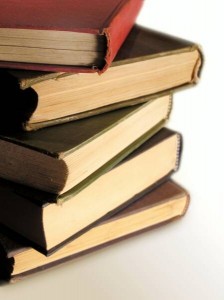 Ever had the desire to be a docent to a famous historical site or museum when you were a kid?  Or maybe you're just wondering what a docent is?  And once you do know, of course you will also want to know what they're reading!
I was browsing through the Iolani Palace website recently when I came across an interesting section under the Volunteer tab.  The volunteer positions available at the palace are greeters, guardians, gallery hosts/hostesses, and docents!  The docent position has a hyperlink attached to it which leads you to a page detailing exactly what a docent is and how you can go about becoming one.  Part of the docent training curriculum are weekly reading assignments from a course reading list!  I thought this was fascinating and wanted to know what kind of Hawaii books were required for docent training.  You can view the original list here, but let me share with you what they had.  I've included links to Amazon in case you were interested in learning more or acquiring the book.  A number of these are older books that you won't find readily available for sale, but if you live in Hawaii I'm sure you should be able to find a copy in the Hawaii Public Library System.
Required Reading
Recommended Reading
Pretty nifty list, huh?  So if you're like me, love history, and want to know what the big boys (and girls) are reading then you're grabbing your wallet (or purse), pulling out that red card with the yellow hibiscus and checking out some of these books!