Happy National Dog Week everybody!!  That's what I would be saying if National Dog Week was actually this week instead of last week.  Unfortunately due to a calendar mixup, I am one week late with my post!   The previous week marked the 82nd observance of National Dog Week!
Here is a brief description of the origins and purpose of Dog Week:
National Dog Week was founded in 1928 by Captain Will Judy, a noted dog judge and former publisher of Dog World Magazine. The purpose of National Dog Week is to educate all dog owners in their responsibilities to their pets and to their communities, particularly those organizations dedicated to caring for unwanted or lost dogs.  (source)
There is also an interesting blog from a woman who is writing a book about National Dog Week.  Check it out at http://nationaldogweekbook.wordpress.com/
Anyway, when I first learned that National Dog Week was coming toward the end of September, I thought it'd be a great idea to highlight a number of Hawaii dog-related books, particularly keiki books.  Most, if not all of these books are available at your local bookstore (I know, I did my research there!)  So, if you're a dog lover or just want a cute dog book to share with your child, check these out:
The Adventures of Popo the Hawaiian Surf Dog:  The Lost Surfboard (Kana'i Records, 2004) and The Sleeping Giant of Waimea (2008) by Butch Helemano
Two books in this series, featuring a surfing dog.  Who doesn't love dogs that surf?  Check out a brief review of the book here.
Daphne Moves to Hawaii by Alison Berka, Illustrated by Susan Brandt (Mutual Publishing, 2004)
This is your typical culture shock story featuring Daphne, a dog whose family moves to Hawaii.  Daphne feels terribly out of place and runs away to find her old home.  Along the way she meets an assortment of Hawaiian characters and learns the meaning of Aloha.  Awww.
Pono the Dog that Dreams by Jocelyn Fujii, Illustrated by Donna Burns (Hula Moon Press, 2008)
Forever Buster by Martin Rabbett, Illustrated by Donna Burns (Hula Moon Press, 2007)
Another great keiki dog book from Hula Moon Press!  Once again featuring Donna Burns' distinctive style, this is a poignant tale about the powerful bonds between a man and his dog.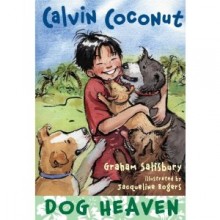 Calvin Coconut:  Dog Heaven by Graham Salisbury, Illustrated by Jacqueline Rogers (Wendy Lamb Books, 2010)
The third in the excellent Calvin Coconut series sees our protagonist trying to convince his mother that having a dog around the house would be beneficial to everyone.  Very fun keiki chapter book.
Ho'omālamalama:  A Hawaiian Language Primer by Kimo Armitage and Keli'i Ki'ilehua, Illustrated by Michael Furuya (Island Heritage, 2002)
Furuya is one of the best illustrators in the game and this is no exception.  An exciting farm-yard tale featuring a plethora of characters including a dog named Nihonui.  Features lots of Hawaiian vocabulary and pronunciations to help educate your child.
Where's Snowy…in O'ahu? by Paul Javier (Craftprint, 2009)
This is a photographic book featuring a dog named Snowy.  It's really a Where's Waldo? type of book as you have to locate Snowy in the midst of a busy two-page photographic Hawaii scene.  Snowy even has a Facebook page!
Bee-bim Bop! by Linda Sue Park, Illustrated by Ho Baek Lee (Sandpiper, 2005)
While it's not exactly a dog book (at all) there is a cute family dog as part of Ho Baek Lee's illustrations on nearly every page of this adorable keiki picture book.  Even if your dog isn't always featured, you know he or she is always there as a part of the family.
So what are your favorite dog books, Hawaii or otherwise?  Did I miss anything?  Let me know!
Just for fun, I thought I'd share with you my favorite Hawaii dog.  While I'm not sure what breed he is, he looks like this: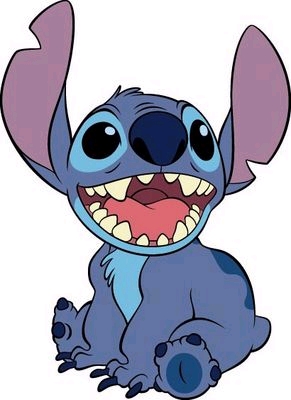 Happy National Dog Week!