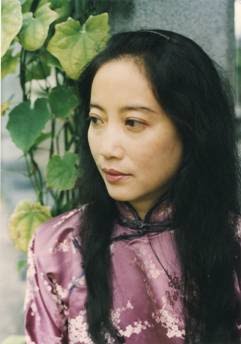 Author Mingmei Yip will be coming to Hawaiʻi on Saturday, April 2.
At Barnes & Noble Ala Moana, this Saturday at 1:00 p.m., Mingmei will be a featured guest at the book store, hosting a Q&A session for readers, followed by a book signing.
Her latest novel, Song of the Silk Road, which came out this past Tuesday, will be available for purchase and signing, along with her previous English language novels, Peach Blossom Pavilion and Petals From The Sky.
For those of you unfamiliar with Mingmei Yip, she has a fascinating biography. Born to scholarly parents, Mingmei felt pressure early on to succeed as her father constantly boasted how all her cousins had PhD's. Her mother, however, praised her for her observations and an eight-year separation provoked Mingmei to pour her thoughts and feelings into journals.
She soon channeled her wild imagination and loneliness into writing and has authored eight books—five in Chinese and four in English . Aside from her talent in writing, Mingmei also plays the qin—an ancient Chinese musical instrument; received a PhD from the University of Paris and lectures on Buddhism and Chinese culture; earned recognition as a painter and calligrapher, and is a Tai Chi enthusiast and teacher.
This is a great opportunity to meet and learn from this female-empowering novelist with strong Chinese cultural ties.
What: Author Mingmei Yip Q&A Session and Book Signing
Where: Barnes & Noble Ala Moana,
When: Saturday, April 2, at 1:00 p.m.
To learn more about Mingmei Yip, please visit her website here: mingmeiyip.com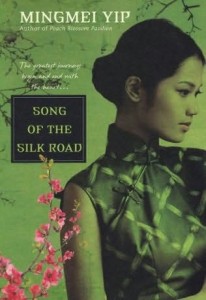 Quick Review of Song of the Silk Road:
There's been a lot of praise for Mingmei's previous novels, and her new book about a young woman's long adventure on China's Silk Road is sure to garner the same attention. The book starts off running–immediately presenting you with an intriguing hook. Lily Lin is to inherit three million dollars from a mysterious benefactor–an aunt she never knew she had. The stipulations of such a generous monetary gift? She must retrace her aunt's steps along the Silk Road completing various tasks like scraping a piece of clay from the famous Terracotta Warriors, tracking down a blind fortune-teller and seducing a monk! Lily is skeptical, would she really receive the money if she went on this crazy crusade… and is it worth leaving her life behind? Fascinated with the opportunity, Lily takes a leap of faith and it leads her to unexpected love, self-discovery and an experience richer than three million dollars could ever buy.
I loved the general idea of this book, and maybe expected too much as far as execution. Lily as a narrator was hard for me to get into, which is unusual when reading a first-person story. Her voice is very abrupt and bare, almost jarring. It kind of takes you out of the flow of the story sometimes. As a character Lily is somewhat one-dimensional and her relationships with men are superficial. Also, the crazy name alliteration was a little annoying at first , there's: Lily Lin, her aunt Mindy Madison, and an attorney named Margaret Mills. Yes, all three names appear in the same paragraph.
The book is fairly lengthy and the story drags a bit here and there but life-altering voyages usually take a long time to convey. However, the reader is adequately propelled through the story as Lily goes from one task to another. You read on to see what her next task will be and if she'll succeed. Overall, it's a good adventure.
Song of the Silk Road
By Mingmei Yip
Kensington Publishing, 2011
352 pages