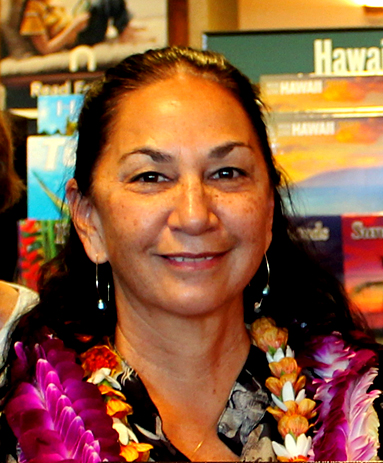 Last weekend, Alex and I went to the Barnes & Noble Kahala book signing event with Victoria Nalani Kneubuhl for her recently released book Murder Leaves Its Mark, the crime-thriller sequel to Murder Casts a Shadow. It was wonderful to get a chance to chat with her about the new book and writing. We talked about 1930′s Honolulu, the time frame that her books are set in. She mentioned how fun it was to do research about what living was like back then and how much things have changed. But she said something wonderful that I wanted to share with you all.
"That's what is so great about fiction. We can write stories about these places and times, and keep them forever."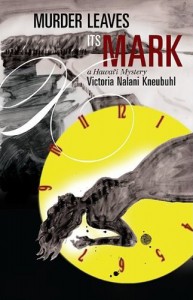 It sometimes feels like the world is moving so fast, and that if I blink I'll miss something. But as long as we have books and passionate people that write them we'll be okay. I love that! This is why we encourage everyone to get out and meet their local authors, you never know what interesting things you might find or who you might run into. Speaking of…
While we were there we also ran into children's book author, Sue Cowing and suspense novelist, Deborah Atkinson who are both accomplished local writers! Sue encouraged us to come and see her this Sunday for another reading of her latest children's novel You Will Call Me Drog. It's an imaginative book about a talking puppet named Drog and a little boy named Parker. Cowing brings a puppet to her reading and even does voices!  We went to her original launch in September and had a blast, so if you missed it here's your second chance. Sue will be reading this Sunday, November 20 at Barnes & Noble Kahala at 3:00 p.m.  See this week's HBB Book End for more information.