The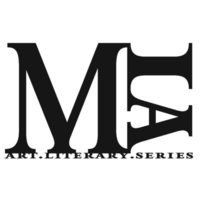 M.I.A. Art and Literary Series is always a monthly treat, but I find that I love it even more in the summer when they host their Summer Hiatus Writing Sessions. This season promises a great lineup of talented workshop leaders and inspiring sessions but the best part is, it's all completely free!
Last month (June) I went to the workshop hosted by Donald Carreira Ching who led us in an exercise on creating powerful beginning sentences. Afterward, UH Drama Professor Lurana O'Malley, showed us some exciting and hilariously fun games and exercises for playwrights. I decided to share one of the quick pieces I came up with during the second half in hopes that it might inspire you to attend an M.I.A. summer session as well. They really are a lot of fun and a good motivator to let loose and create something, anything… or everything!
The example below is from the "I want" exercise where the writer has to come up with a monologue for the main character that expresses their motivation or something they want to attain. Beforehand, we had to write down a historical figure (I chose Benjamin Franklin) and then we had to choose something random that they loved or desired above all else, and something not in the history books (I chose shoe polish). Then we were handed a pre-written index card with some quirk/verbal characteristic that we had to incorporate into our "I want" monologue (in my case it was 'always makes excuses'). So I have Benjamin Franklin who secretly loves shoe polish and always makes excuses.  After five very short minutes here's the "monologue" that came out:
Damn that overturned cart, causing such a ruckus and jam! Who designed these streets anyway? Civil planning my ass! And now the cobbler is closed, so I shall not be able to pick up more shoe polish. Nevermind that I have crates of it at home, I will not rest until I have my body weight in shoe polish. Such a wonderful invention, and always in those tiny, shiny tins. But I can never seem to get to the cobbler on time these days. I'm so busy helping to birth a nation and everything. It's so tedious. Although it wouldn't be such a process, such an insufferable bru-ha-ha if it weren't for that ponce Thomas Jefferson. It's all his fault. He doesn't need to get to the cobbler on time, he has slaves to fetch his shoe polish. And what do I have? Nothing! Nothing for poor Ben!… Oh, look, turkey!
I know, it's a bit rough but I only had five minutes! And did they say "ponce" in the colonies? I have no idea.

The next two sessions are on July 16th (a much anticipated session on creating your own books and binding) and August 20th. See here for details on each workshop and how to RSVP (not required but helpful). So what are you waiting for? Sign up today, or just come by and hang out with passionate, creative people.