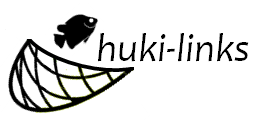 Welcome to Huki Links – highlighting some of our favorite literary links and more over the past week from across the 'net!
For more about Huki-Links, check out our inaugural post. The best part of the "huki" is that we all pull together, if you find any fun or interesting book related links/articles please feel free to share them via comments or contact us!
I'm going to try out doing Huki-Links every two weeks instead of one, so that I can focus on reading more and writing other posts. So, expect this feature on a biweekly basis, going forward!
[gn_divider /]
Links covering the time frame of September 27 – October 8, 2012*
Self Love
-Our review of the book My Name is Makia: A Memoir of Kalaupapa. [HBB]
-We reviewed a ton of books during our Blog-A-Thon in support of First Book-Oahu. Here's a breakdown:
Hawaii Literary
-Check it out! Coming next Monday is M.I.A. Art & Literary series featuring Bamboo Ridge #100! Our very own Misty Sanico will be reading! [M.I.A. Newsletter]
-Nice feature article on amazing new book: Hawaiian Music & Musicians, An Illustrated History. [Star-Advertiser] (requires subscription)
-Billy V talks about Hawaiian Music & Musicians. (Video) [Hawaii News Now]
-Hawaii author Kiana Davenport's top 10 Civil War reads. [BookPage]
-Book Review: One Boy No Water by Lehua Parker. [Jennifer Griffith]
-Hawaiian values span the ages: Review of Malcolm Nāea Chun's No Nā Mamo. [Star-Advertiser]
-Straw into gold: turning life experiences into story. [Toby Neal]
-Librarian passionate about books, life. About Sylvia Mitchell, 80-year old branch manager of Liliha Public Library. [Star-Advertiser]
-Maui Artist Profile: Author Emily O'Neil Bott. [MauiNOW]
-Surfer Pens Coming-Of-Age Story That Explores Characters' Souls. [The Paramus Post]
-Isle author delves into Berlin, 1938. Interview with Rebecca Cantrell. [Star-Advertiser]
-Pahoa man David Iwata releases new book, The Old Man and the Wolf. [Hawaii Tribune Herald]
-Fulbright scholar, Laurel Nakanishi, will bring love of poetry to Nicaragua. [Star-Advertiser] (subscription)
General Literary
-The 2012 National Book Awards Finalists were announced. Read free samples from each book here: [GalleyCat]
-Kindle Serials is the next brick in Amazon's walled garden. [Tools of Change for Publishing]
-Sloshed and Scribbling: Getting Drunk With Your Favorite Authors. [Complex]
-Drunk Texts from Famous Authors. [the Paris Review]
-Use your library! Buffy the Vampire Slayer and Research as a Public Good. [Academicalism]
-The 'Banned Books' list is a hilariously depressing history of people missing the point. [io9]
-Campaign Against Book Banning Turns 30. Includes map of areas with banned books. None in Hawaii! [EdWeek.Org]
-Fast, but not magical sales for Rowling book. [Hawaii Tribune-Herald]
-Horror Stories: 25 Must-Read Books That Inspired Scary Movies. [Complex]
-15 Scathing Early Reviews of Classic Novels. [Flavorwire]
-Writing Craft: Foreshadowing. [Rachelle Gardner]
-BookShout Addition Lets Readers Import E-Books from Any Platform. [PW]
-Lee Moyer, Literary Pin Up Calendar Illustrator, Reveals Latest Creations. [HuffPost Books]
-10 Books About Men's Style to Read Before You Die. [Complex]
Non-Literary Links
-The Art of Collecting. Prominently features Mark and Carolyn Blackburn, whose unmatched private collection of Polynesian art was recently featured in the book Polynesia. [HILuxury]
-As Mother Marianne Cope's canonization nears, last patients see Kalaupapa as both exile and home. Includes quote from Kalaupapa: A Collective Memory author Anwei Law. [Syracuse.com]
-Giving Glide to Legendary 'Guns': Master Surfboard Shaper Dick Brewer. Article written by Lost Kingdom author Julia Flynn Siler. [Wall Street Journal]
-Kakaako Mural Adds to Hawaii's Growing Urban Art Scene. [Civil Beat]
-Museum celebrates Hawaii fashion master. [SF Gate]
Video Fun
Check out this deleted scene from Disney's Lilo & Stitch where the duo, fed up with the way tourists are treating them, decide to give them a little payback.
[gn_divider /]
You can catch some of these links and more by following us on Facebook and Twitter. If you have interesting links you'd like to share with us, or feel like we've missed something out the past week, please feel free to leave us a comment!
*some exceptions to the date range may apply