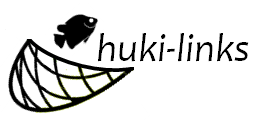 Welcome to Huki Links – highlighting some of our favorite literary links and more over the past week from across the 'net!  For more about Huki-Links, check out our inaugural post.
The best part of the "huki" is that we all pull together, if you find any fun or interesting book related links/articles please feel free to share them via comments or contact us!
Links covering the week of February 29 – March 5, 2012
Hawaii Literary
-Video from some of the most recent MIA event, and some oldies but goodies. [M.I.A. Art & Literary Series]
-'"What if all I can see is a mountain?"Poetic meditations on place in Hawai`i' by Tinfish editor Susan M. Schultz.  [Jacket2]
-Toby Neal: Blood Orchids and PTSD.  [Staring Out The Window]
-Review of House of Skin by Kiana Davenport.  [Red Adept Reviews]
-Short interview with children's author Jerilyn Ito and her upcoming 'Double Rainbow Paina'. (Video) [KHON2]
-Like Shōjo manga?  Check this book out: The Aesthetics of Girls' Culture in Japan.  [UH Press Blog]
-Local Author Promotes New Anthology at Waiakea.  [Ka Leo o Waiakea]
-5 ways to Read Across America [Better Hawaii]
-Finding your book interrupted… by the tablet you read it on. [Star-Advertiser]
-Hawaii seeks contractor to replace Aiea Public Library. [Pacific Business News]
-Savant Books Announces Release of Scott Mastro's Newest Book, Blood Money.  [PRLog]
General Literary
-Slate goes big on books with a new monthly special issue.  [Slate]
-Seuss = Strange: A few reflections on the good doctor's 108th birthday.  [PageViews]
-Five hundred new fairytales discovered in Germany.  [the guardian]
-Taking E-books to the Next Level: Indies consider pros and cons of their own digital device.  [Publishers Weekly]
-Are E-Books Fairly Priced? — Part 1  [Mobiledia]
-Some Advice From the Guy Who Helped Save LA's Libraries.  [Torontoist]
-Literary Mix-Tape:  Jane Eyre  [Flavorwire]
-I love Flavorpill.  Here's the 10 Best Fictional Bookstores in Pop Culture.  [Flavorwire]
-Baker & Taylor to Offer Smashwords eBooks in Blio eReading Application and Axis360 Digital Media Library Platform.  [Smashwords]
-Want to Write?  The best of UK's Literary Festivals.  [A Younger Theatre]
-Recent Books That May Be of Interest to Women Scholars [WIA Report]
-How to Pin Quotes on Pinterest.  [GalleyCat]
Non-Literary Links
-War is Coming!  The second trailer for Games of Thrones Season 2 is out and makes me froth with anticipation.  April 1 is too long to wait!  [YouTube]
-On a related note: Watch The Simpsons' Game of Thrones–Style Opening Credits.  Friggin' A!  [Vulture]
-Pee-Wee fans might like this:  Best of the Worst Roadside Dinosaurs.  [Dinosaur Tracking]
-It's the HI Fashion Evolution issue of The Weekly.  [Honolulu Weekly]
-An interview with burgeoning indie pop star Jhameel.  [Elle]
-Ice Cube Has Officially Debunked the 'Good Day' Theories. [Vulture]
-Watch The First Music Video Shot By A Dog.  [Pigeons & Planes]
-Up to 900 tropical bird species 'could go extinct.'  [BBC]
-Engaging Snowbirds for Maui Society.  [The Maui News]
-Martin Charlot's Aulani Mural. [Watermark Publishing blog]
You can catch some of these links and more by following us on Facebook and Twitter. If you have interesting links you'd like to share with us, or feel like we've missed something out the past week, please feel free to leave us a comment!
*some exceptions to the date range may apply