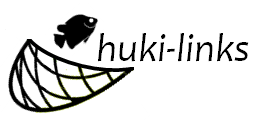 Welcome to Huki Links – highlighting some of our favorite literary links and more over the past week from across the 'net!  For more about Huki-Links, check out our inaugural post.
It's been a long hiatus for huki-links, but I'm hoping to regularly bring back this on a weekly basis with a new Tuesday slot.  Some of the links are older as I had a huge backlog of sites bookmarked, but starting next week they should all be within the week again.
The best part of the "huki" is that we all pull together, if you find any fun or interesting book related links/articles please feel free to share them via comments or contact us!
[gn_divider]
Self Love
-So proud! Our very own Misty's first book review article in the Sunday paper.  Requires subscription to view.  [Star-Advertiser]
–Our photo gallery for the Friends of the Library of Hawaii 65th Annual Book Sale (Day 1).  [HBB]
-Misty reviews The Dreamer by Pam Munoz Ryan.  [HBB]
-Check out local writer and Five-0 Redux blogger @WendieJoy modeling the HBB Shop's customizable Hawaiian Twitter t-shirt. She looks great!  [Instagram]
Hawaii Literary
-The new catalogue of new books for Fall 2012-Spring 2013 from UH Press.  [UH Press Blog]
-Shop now at Watermark Publishing's Summer Book Sale.  25 titles marked down 20 – 75% off!  [Watermark Publishing Blog]
-Get Jill Marie Landis's Mai Tai One On for only $1.99 on Kindle.  [Amazon]
-Congrats to local author Toby Neal whose Blood Orchids is a semi-finalist in Mystery/Thriller for Best Indie Books of 2012.  [The Kindle Book Review]
-See Award-winning Author-Illustrator's Artwork at Hawaii State Library.  [Metro Oahu – HNN]
-Honolulu Books: History and Hiking Trails.  Reviews of two new books about Oahu.  [HONOLULU Magazine]
-Nice review of The Shark King a new "toon book" by writer-illustrator R. Kikuo Johnson.  [Reading With Pictures]
-A novel warning for Hawaii.  A Chant of Love and Lamentation by Brian Reeves.  [Disappeared News]
-author chat:  a special aloha from Margo Sorenson.  [Jama's Alphabet Soup]
-This "5 Must-Read Books by Las Vegas Authors" article includes two by Stephan Grogan, whose Captain Cooked quest mystery is set in Hawaii.  [CBS Las Vegas]
-Speaking of Jama, her review of the Ka Palapala Poʻokela winner for Excellence in Cookbooks, A Sweet Dash of Aloha.  [Jama's Alphabet Soup]
–J. Arthur Rath III briefly talks about menehune and Hawaii's fairy lore in this video.  [YouTube]
–Local author Sue Cowing interviews the co-owners of The Little Shop of Stories, an indie bookstore in Decatur, Georgia.  [From the Mixed Up Files…]
General Literary
-88 Books That Shaped America, According To Library Of Congress.  [Huffington Post]
-Confessions and/or thoughts from book lovers.  [Bookfessions]
-10 Fake Books in Movies We Wish We Could Read.  [Flavorwire]
-11 Books of Drug-Fueled Escapades.  [The Daily Beast]
-11 Authors Who Hated the Movie Versions of Their Books.  [Mental Floss]
-The best scenes from the most demented German children's book ever published.  [io9]
-25 Brilliant and Literary Inspired Mixed Drinks. [OEDB]
-How to Survive Life as a Character in a Bad Work of Fiction (Video).  [Cracked]
-Colombia has 100 Tiny Libraries in Public Parks.  [GOOD]
-A nice wrap-up of four newly released books about North Korea.  [Devourer of Books]
-Study: Ebook library borrowing takes slow pace.  [West Hawaii Today]
Non-Literary Links
-Possibly the greatest thing ever…redone to be even better!  [The Scale of the Universe 2]
-Graphing the history of philosophy.  [Drunks and Lampposts]
-Funny stuff: Jack McBrayer & Triumph Visit Chicago's Weiner's Circle (Video).  [Team Coco]
-Earhart mystery solved?  [Salon]
-Hawaii's top 10 largest landowners.  [SF Gate]
-The Complete History of Teenage Mutant Ninja Turtles.  [Mental Floss]
-Summer Specials to Satisfy at Zippy's.  [Dining Out]
-The 1990's NBA draft remix.  [theScore]
-25 Best Love Songs Ever!  [EW]
-Check this out.  The Karate Rap.  So beautifully 80's.  [YouTube]
-The "Call Me Maybe" Tribute Videos That Are Actually Worth Your Time.  [Flavorwire]
-Games of Thrones Season Two Gif Recap.  [Warming Glow]
-Paul Theroux's Hawaiian Haystacks…another reply to Theroux's recent Smithsonian article.  [Lehua Parker]
-Behind the Voice: Puakea the voice of The Bus.  [KHON2]
–The Descendants' Alexander Payne on working with George Clooney and the problem with summer blockbusters.  [British GQ]
-Keiki o ka 'Aina talks about the recent Kaka'ako ceded lands bill.  [The Maui News]
-Robot sailors leave Hawaii in cross-ocean voyage.  [MSNBC]
-Cute.  Scroll down to see what the Avengers do on their day off.  [An Illustration-a-Day Blog]
-18 Life Changing Ways to Have Bacon.  [BuzzFeed] [gn_divider]
You can catch some of these links and more by following us on Facebook and Twitter. If you have interesting links you'd like to share with us, or feel like we've missed something out the past week, please feel free to leave us a comment!
*some exceptions to the date range may apply