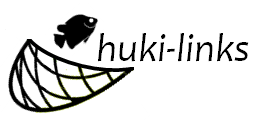 Welcome to Huki Links – highlighting some of our favorite literary links and more over the past week from across the 'net!  For more about Huki-Links, check out our inaugural post.
The best part of the "huki" is that we all pull together, if you find any fun or interesting book related links/articles please feel free to share them via comments or contact us!
Links covering the week of January 2 – January 9, 2012*
Self Love
In case you missed it…some of our posts over the past few weeks + more:
-We review a new keiki book from author Tamara Montgomery and illustrator Joseph D. Dodd, Tasi's Gift: A Tale of Samoa.  [Hawaiʻi Book Blog]
-Here's another keiki book that's great for the holiday season:  Little Mouse's Hawaiian Christmas Present by Mora Ebie, illustrated by Holly Braffett.  [HBB]
-One of my favorite books of the year was this one by author Frances H. Kakugawa:  KAPOHO: Memoir of a Modern Pompeii.  [HBB]
-Another great holiday keiki book, it's Geckos 12 Days of Christmas from illustrator Jon J. Murakami.  [HBB]
-It's never too late to read Christmas stories.  Misty rounds up some fun Christmas stories to read to your kids.  [HBB]
-If you're still interested in some great books to buy…here's our special Holiday Huki-Links guide to Book Gift Guides across the Internet.  Good stuff here for those of you like me who want to catch up on some of the best books from 2011.  [HBB]
-Sila Hawaiʻi (Hawaiian Monk Seal).  E mālama i nā sila Hawaiʻi. [ʻŌlelo of the Day]
Hawaii Literary
-Fiction runner-up of Honolulu Weekly's Fiction Contest is Donald Carreira Ching's 'Da Same but Different.'  Read it here.  [Honolulu Weekly]
-And the Poetry runner-up for the Weekly's contest:  Lilly Barels' 'The Thirty-First Year.'  [Honolulu Weekly]
-Speaking of which…don't miss these guys and more as the Honolulu Weekly joins with the M.I.A. Art & Literary series event on Monday, January 16th!  Details here:  [M.I.A. blog]
-Great leadership opportunity:  FirstBook-Oahu is looking for a new volunteer director.  Find out more:  [FirstBook-Oahu]
-Great interview of local author Sue Cowing (You Will Call Me Drog).  [Ink & Angst]
-Local author Toby Neal has a new book out you might want to check out if you love crime novels:  Blood Orchids.  More info on her site.  [Toby Neal]
-While it lasts, why not grab local author Everett Peacock's book, The Parrot Talks in Chocolate, for free on your Kindle!  [Pixel of Ink]
-Voyages of Malolo: Secrets of the Rongo, a historical novel by Robert Bonville, depicts early explorations of the Pacific.  [Hawaii 24/7]
-The Descendants author, Kaui Hart Hemmings, talks Hawaii.  [Huffington Post]
-Don't miss out on this awesome literary event…especially if you love history—specifically architectural history.  [Interisland Terminal]
-Our friend from Goodreads, Ravi, reviews local classic Blu's Hanging by Lois-Ann Yamanaka.  [The Silly Putty Review]
-Review of Julia Flynn Siler's Lost Kingdom: Hawaii's Last Queen, the Sugar Kings, and America's First Imperial Adventure.  [Seattle Times]
-Want to hear more of Siler?  Listen to her speak about her book on this radio podcast.  [KPCC]
-Review of Monika Mira's The Complete Hawaiian Reef Coloring Book.  [Titus2Homemaker]
-Patricia Jennings' Reading from "Georgia O'Keeffe's Hawaii" Q and A – 11/30/11.  [YouTube]
General Literary
-Literary events in 2012.  More Dickens and even more Shakespeare, but also new novels from Toni Morrison, Hilary Mantel, Zadie Smith, plus exciting new voices – 2012′s literary highlights.  [the guardian]
-Most Anticipated:  The Great 2012 Book Preview.  [The Millions]
-11 Books to Help You Turn Over a New Leaf.  [HuffPost Books]
-George R.R. Martin releases a chapter from the next Song of Ice and Fire book; fans eye it with suspicion.  [Digital Trends]
-Fil-Am author's debut novel gets props from NY Times.  [GMA News]
-Made in Britain by Adrian Sykes reminds the UK of its real heroes and heroines.  [Daily Mail]
-7 Free eBooks Neil deGrasse Tyson Thinks Everybody Should Read.  [GalleyCat]
Off-Topic Fun & Interest
-Meet Siku:  Polar bear cub, heart-and-ice melter.  [CNN]
-The Comic Sans Project.  Because Helvetica is so 2011.  [Tumblr]
-Microsoft Flight will be free-to-play, set for spring takeoff.  [TechSpot]
-Artist sculpts St. Damien statue for Pahoa church.  [KHON2]
-Was Lou Gehrig's ALS caused by tap water?  [Miller-McCune]
-Great site covering everything about seafood in Hawaii.  [Hawaii Seafood]
-Nerds unite! The text-based Hitchhiker's Guide to the Galaxy game is now online and free!  [BBC]
-Exclusive interview: Norman Greenbaum reveals the true origin of the greatest song ever, 'Spirit In The Sky.'  [Examiner]
-Surfing: Rolling waves not joints as drug testers move in.  [The Independent]
-A fun resource for learning and retaining your kanji.  [Joy o' Kanji]
You can catch some of these links and more by following us on Facebook and Twitter.  If you have interesting links you'd like to share with us, or feel like we've missed something out the past week, please feel free to leave us a comment!
*some exceptions to the date range may apply