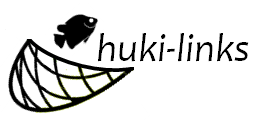 Welcome to Huki Links – highlighting some of our favorite literary links and more over the past week from across the 'net!  For more about Huki-Links, check out our inaugural post.
The best part of the "huki" is that we all pull together, if you find any fun or interesting book related links/articles please feel free to share them via comments or contact us!
[gn_divider]
Links covering the week of January 9 – January 16, 2012*
Self Love
-Misty talks about her experience at the SCBWI-Hawaii Fiction Workshop she attended and provides details on the SCBWI-HI Annual Conference happening in late February.  [Hawaii Book Blog]
-Check out our review of a new cookbook:  A Sweet Dash of Aloha by the Kapiolani Community College Culinary Dept.  [HBB]
-Hawaiian word of the day is one (sand).  Neʻe mai, neʻe aku ke one o Waikīkī.  [ʻŌlelo of the Day]
Hawaiʻi Literary
-The winner of Honolulu Weekly's fiction contest is James Cave.  Read his entry, 'Race Relations' here:  [Honolulu Weekly]
-Lee Tonouchi: Pidgin Poet.  "Da Pidgin Guerrilla" talks about his new book Significant Moments in da Life of Oriental Faddah and Son.  [HONOLULU Magazine]
-Local illustrator, Jon J. Murakami, is featured in an article in the latest Uncle Jam Quarterly which is available to read online.  Includes an interview and comic work.  [wingedtiger]
-A nice review from Wanda Adams of Sue Cowing's children's novel You Will Call Me Drog. [Star-Advertiser]
-Your chance to meet author R. Zamora Linmark (Rolling the R's; Leche) at the Hawaii State Library this Thursday.  [HawaiiNewsNow]
-Review of Julia Flynn Siler's new book Lost Kingdom: Hawaii's Last Queen, the Sugar Kings, and America's First Imperial Adventure.  [CityPaper]
-Get to know a little more about Laurie Hanan, the author of new novel, Almost Paradise.  [Savant Books]
General Literary
-Linda Ashman's No Dogs Allowed!: A little chat and a special giveaway.  [jama's alphabet soup]
-If you love bookshelvs and libraries, you'll enjoy this fun music video.  [YouTube]
-Spring Preview 2012: Books for Young People.  [Quill & Quire]
-Jay-Z and Beyoncé recently had a new baby, Ivy Blue Carter.  Here's 10 books Flavorpill would give to her.  [Flavorwire]
-Top 10 Made-Up Literary Couples.  [Huff Post Books]
-Be A Teen Model!  The Teen Model Fact Book.  [Awful Library Books]
-McDonald's becomes U.K.'s biggest retailer of children's books.  [Quill & Quire]
-In Black and White: 10 Famed Literary Jailbirds.  [Flavorwire]
Off-Topic Fun & Seriousness
-SNL and Daniel Radcliffe do Harry Potter ten years later.  [Huffington Post]
-2012 Hale Aina Awards. 128 best restaurants in Hawaii. [HONOLULU Mag]
-The Descendants win Golden Globe.  [HONOLULU Mag]
-Giants vs. Packers: Notes & Numbers.  (Note: I'm a huge New York Giants Fan.  Go Big Blue!)  [Big Blue View]
-20 under appreciated gems currently playing on Netflix Instant.  [Pajiba]
-Binge there, done that.  CDC issues a sobering report on having one, or many, too many.  Now with fun infographic!  [the Daily]
-Politician Disneyland: Ten Ways Obama Changed Hawaii.  Thoughts?  [Washington Times]
-DROP EVERYTHING! The new Bill Murray/Wes Anderson has a trailer.  [filmdrunk]
-Lana Del Rey's 'SNL' Performance Slammed by Juliette Lewis, Twitterverse. I like Lana, but ouch, that was pretty bad.  [Hollywood Reporter]
-Got NES nostalgia?  Try out this web-game for the ultimate tribute to the NES.  [Abobo's Big Adventure]
-Lara (as Bulma) plays the theme song to Dragonball Z, "Cha-La Head Cha-La," on the violin.  [YouTube] [gn_divider]
You can catch some of these links and more by following us on Facebook and Twitter.  If you have interesting links you'd like to share with us, or feel like we've missed something out the past week, please feel free to leave us a comment!
*some exceptions to the date range may apply