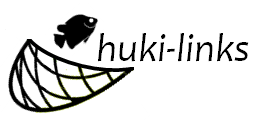 Welcome to Huki Links – highlighting some of our favorite literary links and more over the past week from across the 'net!  For more about Huki-Links, check out our inaugural post.
The best part of the "huki" is that we all pull together, if you find any fun or interesting book related links/articles please feel free to share them via comments or contact us!
Links covering the week of August 7 – August 13, 2012*
Self-Promotion:
-Going back to school? Here's a fun syllabus of Hawaiian literature from UH Manoa. [HBB]
-Feeling the Olympic withdrawls? Reminisce with the Hawaiian words for various Olympic sports only on ʻŌlelo of the Day. [Facebook]
Hawaii Literary
-How awesome is this? Victoria Kneubuhl and her Hawaii mystery Murder Casts a Shadow was recently featured on Crime In The City. [NPR]
-Spotlight on Kiana Davenport and her new book Opium Dreams, Pacific Stories Volume III. [Indie Spotlight]
-The Odyssey of KP2: An Orphan Seal, a Marine Biologist, and the Fight to Save a Species. [USA TODAY]
-Hope you checked out the first issue of online literary journal.. [Paradise Review]
-Bogus. Lahaina Public Library to close for eight weeks. [Lahaina News]
-Aloha Writers Conference on Maui Will Feature Best-Selling Authors and Keynote Speakers. [Red Orbit]
-In the SinC/Hawaii Spotlight: Lori Tian Sailiata. [Gail M Baugniet]
-Staffing shortage at Pahala library slashes schedule. One day! [KHON2]
-Local sci-fi author Linda Nagata is featured in the August issue of [Light Speed Magazine]
-It's the State Librarian's Report for the Hawaii State Public Library System (8/7/12). [Google Docs]
-West Hawaii librarian receives community education award. [UH News]
-How an 1863 petition from Ni'ihau re-surfaced in San Francisco from Lost Kingdom author.. [Julia Flynn Siler]
General Literary
-Your Favorites: 100 Best Young Adult Novels. [NPR]
-The Best Books Of The Year (So Far), According To Amazon. [Business Insider]
-Children's book illustrator Jane Dyer is victim of bizarre attack. [LA Times]
-Watch the Only Footage of Mark Twain in Existence. [Flavorwire]
-Pretty Soon, You Might Not Even Be Able to Judge a Book by Its Cover. [Jezebel]
-Author! Author! (As Writer and Character). [HuffPost Books]
-10 Movies You Didn't Realize Were Based on Books. [Flavorwire]
-Everything Peter Jackson added to The Hobbit, with proof! [io9]
-Aww yeah, New York Knicks. Knicks captain Stoudemire encourages young people to pick up books. [West Hawaii Today]
-"Weekly Reader" Shuts Down. [Midlife Crisis Hawaii]
Non-Literary Links
-Olympic results: Results for Hawaii athletes. [Star-Advertiser]
-Olympic photographers explain the stories behind their favorite London 2012 photos. [National Post]
-Olympians complain of gender discrimination. [Star-Advertiser]
-Meet Boo, 'The World's Cutest Dog'—And The Secret Facebook Employee Behind Him. [SF Gate]
-Sustaining Hawaii's seafood. [SF Gate]
-Could it be? The two best TV shows cancelled too early are getting movies? First Arrested Development, and now this. [UPROXX]
-5 Geniuses Who Renounced Their Work. [mental_floss]
-New Clothing Line Promotes Aloha or VH07V. [Midweek]
-Cool behind the scenes set photos from The Goonies. [Caught On Set]
-Fast Food Marketing Gimmicks. [Yahoo!]
You can catch some of these links and more by following us on Facebook and Twitter. If you have interesting links you'd like to share with us, or feel like we've missed something out the past week, please feel free to leave us a comment!
*some exceptions to the date range may apply