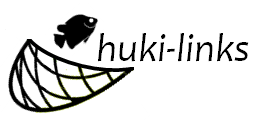 Welcome to Huki Links – highlighting some of our favorite literary links and more over the past week from across the 'net!  For more about Huki-Links, check out our inaugural post.
The best part of the "huki" is that we all pull together, if you find any fun or interesting book related links/articles please feel free to share them via comments or contact us!
Self-Love
-April is National Poetry Month!  Here are seven ways you can celebrate National Poetry Month here in Hawaiʻi.  [Hawaiʻi Book Blog]
-Aloha Airlines shut its doors four years ago on March 31.  In honor of that, here's a review of Jocelyn Fujii's Stories of Aloha: Homegrown Treasures of Hawaiʻi.  [HBB]
Hawaii Literary
-Check out this video: The Evolution of Freediving and History of Spearfishing in Hawaiʻi by Sonny Tanabe.  [YouTube]
-Help raise money for local author Everett Peacock's next novel…and maybe get written into it!  [Kickstarter]
General Literary
-Getting Published Is Easy: Have Your Parents Do It For You.  [io9]
-C.S. Lewis on Writing.  [Letters of Note]
-The Literary Canon Is Still One Big Sausage Fest.  [Jezebel]
-Sunday Diversion: Writer Habits.  [BookRiot]
-Check Out a Series of Hunger Games PSAs.  [College Humor]
-Michael Crummey's top 10 literary feuds. [the guardian]
-To #%&* or Not to #%&*: profanity in middle grade fiction.  [From the Mixed Up Files...]
-The Dos and Don'ts of Novel Ending.  [Writer's Digest]
-World's First 'Edible' Cookbook. [TAXI]
-Celebrate National Poetry Month with Jama's 2012 Alphabet Soup Poetry Potluck Menu and Giveaway.  [Jama's Alphabet Soup]
-John Grisham's Favorite Mistake: Giving Away First Editions. [Daily Beast]
-Do you need a Facebook page as an author?  [The Other Side of the Story]
-From Dr. Seuss to Dostoevsky: A literary guide for the new parent.  [PageViews]
Non-Literary Links
-Cool, but sad video:  Aloha Airlines story.  [Vimeo]
-Hey, it's a pretty funny Twitter late night bit! #CONAN [UPROXX]
-Beatles 2.0? These 15 Fab YouTube Covers Could Have Them Beat.  [Mashable]
-Stop Panicking About Bullies says Nick Gillespie.  [Wall Street Journal]
-50 Graphical Breakdowns Of Our Favorite Rap Songs.  [UPROXX]
You can catch some of these links and more by following us on Facebook and Twitter. If you have interesting links you'd like to share with us, or feel like we've missed something out the past week, please feel free to leave us a comment!
*some exceptions to the date range may apply