If I get him a tie, it will never leave his dresser drawer. If I buy an aloha shirt it'll only get added to the long cue of his, already, "favorite" aloha shirts. More tools would just be silly, and more kitchen and grilling gadgets too. Sometimes Dad is the hardest person to shop for. But Father's Day is just around the corner and if you're Dad is anything like mine, long periods of intense sentimentality are slightly frowned upon. Get in, get out, no mucking around with things like tears. So here's a quick list, short and sweet, of bookish gifts to give Dad this year.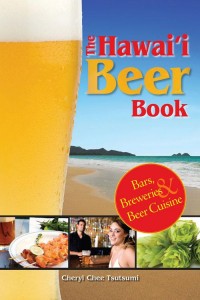 The Hawaii Beer Book by Cheryl Chee Tsutsumi (Watermark Publishing, 2009)
For the dad who knows how to have a good time. This book is packed with info on local breweries and all the best Hawaii places to have a pint… or two. There's recipes for starting your own microbrewery at home, and even food recipes incorporating your favorite frothy beverages. More importantly, there are tasty suggestions for food-and-beer pairings. Who needs wine pairings when you can have them with beer? Either way, dad is sure to love it, especially if you include a six pack. Maybe he'll share.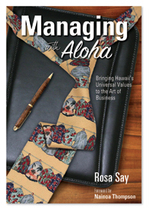 Managing with Aloha by Rosa Say (Ho'ohana Publishing, 2004)
For the executive dad. Besides beer, aloha can make a big difference in the health and happiness of a workplace. This book takes nineteen different Hawaiian values and applies them to the business world. The ancient Hawaiians were extremely efficient people who knew when to work and when to play, it's about time someone tapped into their genius. Managing with Aloha could apply to a household too, or a fantasy football league.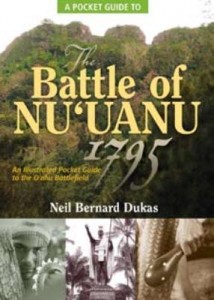 A Pocket Guide To: The Battle of Nu'uanu 1795 by Neil Bernard Dukas (Mutual Publishing, 2010)
 For the history buff dad. There are SO, SO many local books out there to get for the history buff dad, but here's one you can enjoy together. In 1795 one of the bloodiest battles in Hawaiian history took place right in our backyard. This book has maps, photos and illustrations outlining the battlefield, with details on what happened and where, so that you can actually walk around Nu'uanu and recreate it in your minds eye. With suggested vantage points, driving and walking routes and key events broken down into logical phases, you and Dad can geek it out and debate battle strategies then go eat lunch somewhere nearby.
And don't forget about our shop in your quest for a gift, he might get it a bit too late for Father's Day, but I'm sure he'd love the new "Who's Your Daddy" t-shirt from 'Olelo of the Day!