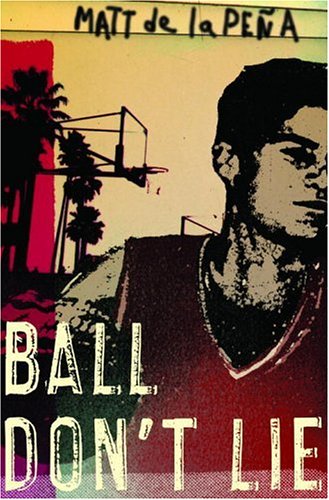 Ball Don't Lie is the debut novel from author Matt de la Peña and tells the story of a young, foster kid who goes by the name of Sticky.  Sticky comes from an impoverished background—no father, mother works as a prostitute, little to no money, abusive father stand-ins.  Ending up in foster care, Sticky's impregnable outer shell keeps people from helping him, and he ends up being tossed back and forth between foster families, further alienating him from human connection.
Throughout his difficult life, Sticky only finds clarity in two things:  his girlfriend Anh-thu, and the game of basketball.
Much of this book comes off as a love letter to basketball, specifically to that visceral, flamboyant, gritty version of the game found on street courts and city gyms throughout America's urban enclaves.  Matt de la Peña knows basketball—his writing exemplifies and understands the subtle nuances of the game: the fluid mechanics, the varying personalities of its participants, the character of its settings, and that unparalleled adrenaline rush that can only be found on the court.  He also understands the importance that basketball can provide to people looking to rise above their socioeconomic status, looking to escape from their mundane lives, and looking to find brotherhood and camaraderie with one another in a place where if you can ball, things like the color of your skin, the money in your pocket, or your personal history just don't matter.
Ball Don't Lie also delves into the often volatile world of foster care, where children can be returned "like a shirt that didn't fit.  A pair of pants."  Matt seems to get that sometimes circumstance plays a factor in these decisions—not all of these parents are bad, yet they all have in common the rejection of a foster child.  Ball Don't Lie does a good job portraying the psychological effects of this action without coming off as dramatic or preachy.
Another interesting aspect of the book is Sticky's one major personal flaw—he has a crippling case of OCD which prevents him from completing an action until he does it perfectly.  This can take five tries; this can take forty tries.   Matt never addresses the issue in any kind of educational way; Sticky's OCD is just another fact of his life.  While Matt shows how Sticky's illness causes him isolation, shame and tragedy in his life, it's also who he truly is because it provides him with an almost obsessive competitive drive.  This drive is what makes him such a great baller—he obsesses over the game to the point where he'll put off a social call because he can't help abandoning the thrilling sensation he gets standing at the free throw line on a b-ball court and knocking basket after perfect basket.  Really, I like that his OCD isn't just a convenient flaw; it's something that truly defines his character, good and bad.
Ball Don't Lie is a book that will greatly appeal to its demographic:  namely, young adult males.  Basketball is something that naturally appeals to young men, and Matt de la Peña writes it in a voice that takes the best language of the street and mixes it with a balanced dose of harsh reality and ambitious hope.
In 2008, the theatrical version of Ball Don't Lie was released starring Grayson Boucher a.k.a. "The Professor" as Sticky and featuring such notable actors and personalities as Patricia Arquette, Melissa Leo, Ludacris, and Nick Cannon.  I heard it received middling reviews, but I'm still eager to see a live-action treatment of this well-written young adult novel.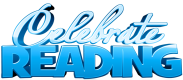 Matt de la Peña will be one of the two featured guests at this year's Celebrate Reading Festival, happening this Saturday at UH Mānoa.  Matt will be talking about his impressive body of work including Ball Don't Lie, Mexican Whiteboy and We Were Here among others.  You can learn more about Matt by reading our introductory post and We Were Here review.