In the spirit of popular web content sites like Buzzfeed and Uproxx, and the hopes that this will help us spread Hawaii literature to broader audiences, Alex and I often sit and think about different ways to spin interesting posts and articles. This specific idea was spawned from an article I read about the different kinds of people that go to Coachella… and so like everything else, I wondered, how I could translate that into something local literary-ish.  So here it is, just for fun (no snark or offense intended) "6 Types of People You Meet at the Hawaii Book & Music Festival"

(aside from the hard working volunteers and presenters) 
1. The self-published or aspiring novelist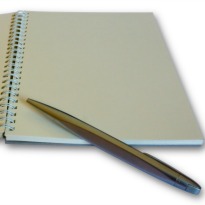 They spend most of their time in the authors pavilions, sitting in front and asking lots of questions about getting published. They take notes and hand out business cards or excerpts from their manuscript. They visit all the writers tents and pick up all the fliers. Generally very friendly and eager to converse, they make the interactive sessions lively.
2. The frazzled parent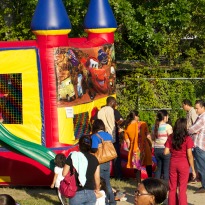 Last year, someone was giving out whistles to the children so there was just a constant rhythm of tooting and hooting  all weekend. The frazzled parent can usually be spotted walking back and forth between the inflatable rides and the keiki stage (it's a bit of a trek between them), or standing in a very long line for slush floats… since it's located directly between the rides and stage. Coincidence? probably not.
3. The wanderer or accidental tourist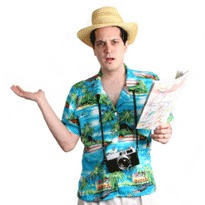 You know, that person who wandered in from a downtown walking tour or saw the tents while driving down King Street and decided to stop and see what was going on. They also ask a lot of questions and want to know if they can keep the event schedule you let them borrow. They do one lap around the tents/tables with nothing catching too much interest. Also possibly someone who is just there for the food.
4. The Main Stagers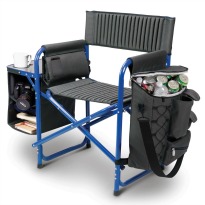 They're the opposite of the wanderers. These are the ones you see "making house" in front of the main stage with their own chairs, cushions and coolers (spam musubi and lihing mango) so they don't miss any of the hula and music acts or lose their perfect viewing angle. They're very good applauders, and handy if you need a "home base".
5. The Pros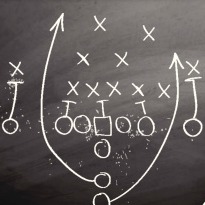 These are the serious festival goers. The ones that are frustrated because so many wonderful sessions are scheduled at the same time. They want to go to everything. They download the map and event schedule a week ahead of time and plan out a viewing strategy. They attend the festival in teams and know the shortest routes between all the pavilions.
6. The book collector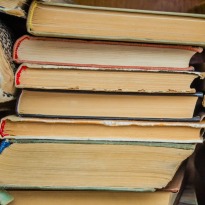 They visit all the publisher's tents and the book swap, more than once and on both days, because the deals might change. They bring their own canvas bags and leave with them full, trudging all the way to the parking lot under the weight of their new treasures. They have to stop somewhere in between to put the bags down and rest, which is conveniently near the slush floats.
Have you met any of these people at HBMF? I think we're a little bit of all of these types… mostly the last two.  Which ones are you? If you see us at the festival this year, stop by and say hello!