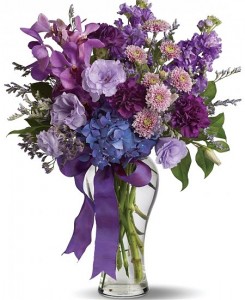 Happy Mother's Day to all the great Mums!
I saw this article on "Ideas for Mother's Day Book Lists". It's a collection of links to different book-lists on the web with popular titles that Moms like.
Inspired by this, I thought it might be nice to make a list of our own. So, if your household matriarch is of a literary inclination, or even if she's not, here are some Hawaii book and gift ideas in no particular order:
The Maui Book of Lavender by Alii Chang, Lani Medina Weigert & Jill Engledow.
Help mom relax with this wonderful book about lavender in Hawai'i. It's not only useful with recipes for yummy food and at-home-spa essentials, it's also inspirational. Pair this book with some relaxing lavender bath salts, soaps or lotion and you've got a pretty awesome gift Mom is sure to enjoy! [read our review].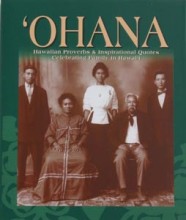 Ohana-Hawaiian Proverbs & Inspirational Quotes Celebrating Family in Hawai'i by Betty Santos.
Short, meaningful books are perfect for busy Moms and this one is all about family. It's a sweet and heart-warming little book with Hawaiian proverbs that are always both beautiful and thought provoking. Pair this with a nicely framed picture of Mom and your ohana for a truly memorable Mother's Day gift.
Orchid Isles: The Story of Orchids in Hawai'i by Paul Wood with photography
by Ron Dahlquist.
Does mom have a green thumb? This book has absolutely beautiful pictures of new and unique species of orchids plus an interesting history of how the orchid came to Hawai'i. There's also a list of resources in the book for growing orchids. This plus an actual orchid and Mom will know for sure how much you love her. (Although, this would work with any of the many fantastic gardening and floral books we have here. It could be paired with a packet of seeds and some new gloves if you can't get an orchid.)
Hope this gives you some good ideas because your Moms deserve it! I know mine does, I'm certainly a handful still… always walking off and getting lost in the store, never looking both ways before crossing, swearing like a sailor, and skipping dinner to read books. Mahalo, Mom, for all your love and guidance.