After the loss of BORDERS Bookstores and the recent closing of the Kahala Mall Barnes & Noble, there are fewer opportunities to properly peruse through the latest Hawai'i books. Even at the Hawai'i Book and Music Festival it's hard to get a grasp on all the different titles that are being published locally. Well, the Hawaii Book Publishers Association is hosting a pop-up warehouse sale where you can explore the latest and greatest in local literature. It's a one-of-a-kind shopping experience with books and gifts from publishers small and large, all in one place!
This is the perfect opportunity to support local literature, start your holiday shopping, AND contribute to a good cause since a portion of sales benefits Aloha Harvest; donations of nonperishable canned food may be dropped off during sale hours.
In the next couple of weeks, we'll feature some of our favorite picks from this year's new releases and do some give-aways, so keep an eye out!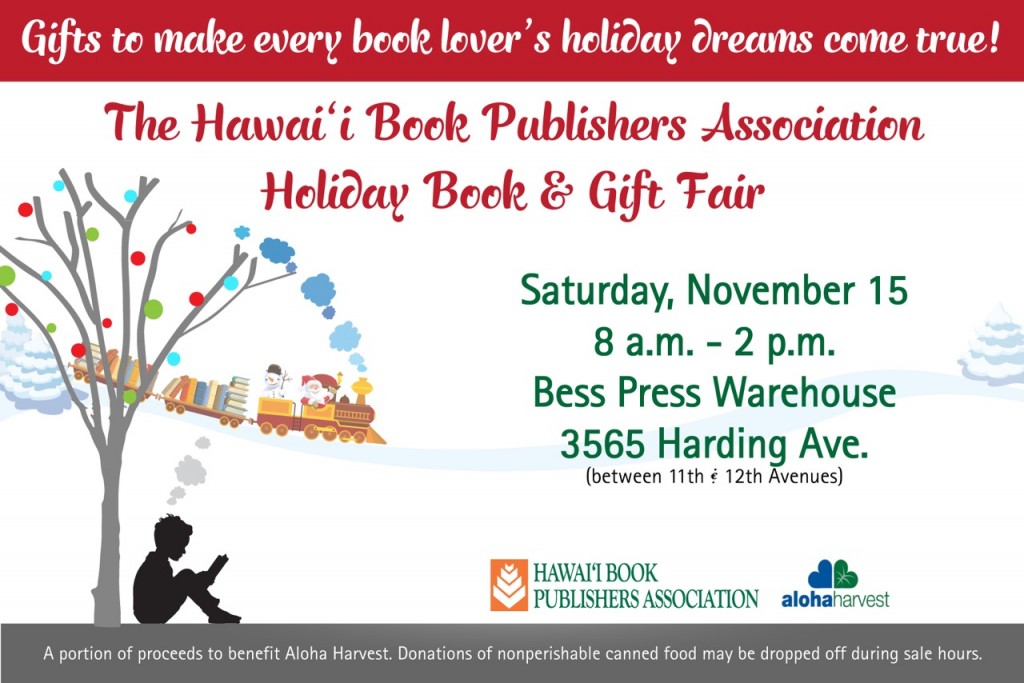 Participating publishers include:
We wouldn't miss this one… maybe we'll see you there! 😉