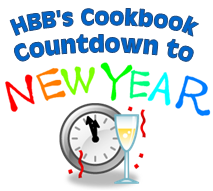 We're going to try something different this week: random, free-association thoughts on cookbooks and recipes. And…go! Why are cookbooks so heavy? They should make appliances with up-loadable recipes, wait they already do. Is it a good thing or a bad thing to have food stains in a cookbook? Aaanyway this week, another new cookbook from Mutual Publishing.
What Maui Likes to Eat by Tylun Pang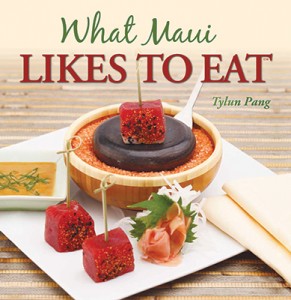 with Gail Ainsworth
This is the latest book in Mutual's "What Hawaii Likes to Eat" series… still waiting for the "What Molokai Likes to Eat" or "What Lanai Likes to Eat". Every one I've ever met from Maui is adamant that everything about Maui is no ka oi from the beaches, to the people, to the food. And really, who can say it isn't? It's this sense of pride that characterizes something as being inherently "Maui" (do I get extra points for using a pronoun as an adjective). What makes this cookbook "Maui" is the long list of plantation-inspired recipes, the large section of dishes that use ingredients that Maui is famous for, and recipes from Maui's famous restaurants of yester-year thanks to Gail Ainsworth. There's a lot in this book; it's well organized with plenty of color pictures just like the rest of the "What Hawaii Likes to Eat" series. Chef Pang does a great job putting all the recipes and ingredients into a context relevant to the sustainability of the community, history of the island's culinary culture, and overall vibe of what it's like to cook and eat in the Magic Isle. 
As far as difficulty goes, there are a few here that may be tricky for a weekend or novice cook, like me. Some recipes have multiple steps: how to make the fish, the glaze, the candied topping and finally the garnish. It's overwhelming to see those challenging recipes but there's a lot of diversity in this book so you're sure to find something to try your hand at regardless of skill level. Also, I can see how it might be a challenge to obtain some ingredients if, god forbid, you DIDN'T live on Maui. I suppose if you didn't have Maui Raw Sugar or Kula Onions you'd just have to make due. And what is a "Maui Hot dog" (see recipe below)? If you know, please leave a comment, I'm terribly curious.
Here's this week's recipe!
Poi Waffle Dogs (Yield: 8 servings)

Yes, these are the famous poi waffle dogs sold at Baldwin High School basketball games. More fun than the action on the court! You'll need a waffle iron to make them.

8 Maui hot dogs
8 wooden popsicle sticks

For the batter:

1  1/4  cup all-purpose flour
2 tablespoon sugar
4 teaspoon baking powder
3/4 teaspoon salt
1/2 cup poi
2 whole eggs, beaten
1 cup milk
4 tablespoons vegetable oil
Cooking spray for cooking the waffle dogs

Thread the wooden popsicle sticks through the hot dogs, the long way.

Sift together the flour , sugar, baking powder, and salt. Mix the poi, eggs, milk and oil. Add the liquids to the sifted ingredient in three increments, beating after each addition. Don't overbeat; it's OK if there are a few small lumps.

Heat the waffle iron and lightly spray the plates with cooking spray, to prevent sticking. Pour poi batter onto the bottom plate and put on hot dog, on it's stick, into the center of the waffle. Close the iron and cook until the waffle is crisp and lightly browned. Serve hot with mustard and ketchup.
My personal side note: thank you to Chef Pang for those precise instructions, "Thread the wooden popsicle sticks through the hot dogs, the long way." I often have what we call "Podagee Moments" and these types of clarifications are very helpful… so I appreciate.  😉
*A copy of What Maui Likes to Eat , ISBN-10 1-56647-936-3, was provided by the publisher in exchange for an honest review.