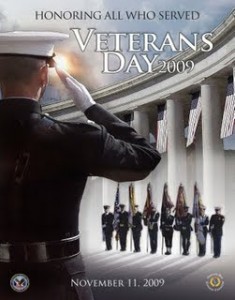 Happy Veterans Day to all of the active and retired service members whose tremendous sacrifice has enabled us to enjoy so many liberties.
Alex and I are both local Army-brats and having grown up in military families we celebrate Veterans Day with devotion. We are both unabashed patriots (especially Alex) and I couldn't let another national holiday go by without recognizing some of the amazing local books about Hawaiʻi's unique military history. Despite all the controversy, the U.S. Military is a big part of Hawaiʻi's colorful past, and though some fail to recognize it, a big part of our local culture and an important contributor to our local economy. I wanted to take this opportunity to share some book recommendations perfect for reading with the family as you recognize and celebrate Veterans Day.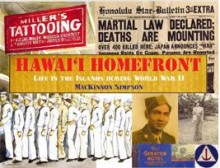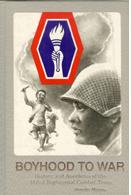 Hawaiʻi Homefront: Life in the Islands During WWII by MacKinnon Simpson and Boyhood to War by Dorothy Matsuo are two exceptionally published books that will easily become the treasures of your collection to be taken out and appreciated on holidays such as this. They are both highly illustrated and a great way to experience history. Check out my Honolulu Books Examiner review of both books here. In the words of one of Hawaiʻi's famous authors of the past (well, he was a resident of Hawaiʻi in his younger years):
In the beginning of a change, the patriot is a scarce man, and brave, and hated and scorned. When his cause succeeds, the timid join him, for then it costs nothing to be a patriot.
~Mark Twain
Both books are well worth a read, especially Boyhood to War since it's a collaboration of real life stories from the men, many of them local boys from Hawaiʻi, who served in the 442nd. It's an extraordinary portrayal of the cost of volunteering your life in service to our nation. The pictures and personal anecdotes of the soldiers are captivating and definitely fitting for celebrating our nation's heroes this year and all the years to come.
There are many more books out there about Hawaiʻi's military history, some favorable and others not. I could write my own about the disparate nature of being both a passionate native Hawaiian and staunchly patriotic Army-kid (enlisted nonetheless!). It's almost like being two separate people. But whether you agree with the military or not, the honorable profession of a soldier deserves our utmost respect. Who can argue the nobility of a man that dedicates his life to protecting his country and his family, then solicits that family's cooperation in dragging them across the globe away from their island home on uncountable and awesome adventures, only to bring them back one day and give up on the chance at achieving high ranks and fulfilling military aspirations just so that he wouldn't have to pull his kids out of school yet again, so that they too could know what it was like to live just like any other local kid in Hawaiʻi? You can't argue with a man like that, and I should know, because he's my father.
Happy Veterans Day, Daddy! Hoo-ah!