It's almost Memorial Day, which means one thing—Summer is here!
No excuses.  School is out for the kids.  The season finale for Hawaii 5-0 is all pau.  Most other shows on television wrapped up their seasons (with a few exceptions).  The only major holiday happening in the next few months is July 4, and that doesn't require mass amounts of preparation.  Sure, there are summer blockbusters, but those are maybe two hours, and even then, the price for a family of three to go to the movie theater can run upwards of $30 minimum.
You know what's still free for everyone, with one of the widest selections available anywhere?  That's right, your local public library!  Summer means no excuses; this is the best time to catch up on all that reading you promised yourself over New Year's.  And with a little structure, guidance, and motivation from your public library, you'll be able to say you reached your goal of reading 25, 50, or 100 books by the end of the year.
It's time to sign up for Summer Reading Programs!  Readers of all ages are invited to participate in the 2011 Hawaii State Public Library System (HSPLS) Summer Reading Programs, which will be conducted from May 31 to July 1.  Participants who visit the library weekly and read at least one book per week are eligible to receive a free weekly reading incentive, while supplies last. Contact your local public library for starting dates and guidelines.
Here are the different programs for this year's Summer Reading Program:
Children's Program: "One World, Many Stories"
This program is suitable for all children from infants to kids entering the 6th grade this fall.  Young readers will be encouraged to explore places all over the world, from Oceania to Russia, in the books and stories recommended for this group.
The HSPLS web site came up with some great age-appropriate reading lists for this summer: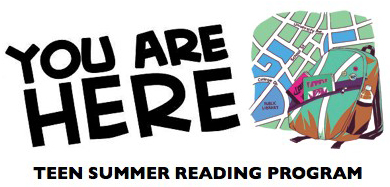 Teen Program: "You Are Here"
This group is suitable for students entering 7th grade this fall to 2011 high school graduates.  Books, ebooks, and DVDs that encourage teens to explore different places and genres such as science fiction, non-fiction, manga, graphic novels, travel, geocaching, road trips, and geography will be highlighted for them.  The HSPLS web site recommends the following reading list for Teen Readers:
Teens can also enter in-branch prize drawings for a chance to win Apple iPod Shuffles, courtesy of the Friends of the Library of Hawaii, and regional electronic prizes and personal pan pizza certificates, provided by corporate sponsor Hawaii Pizza Hut.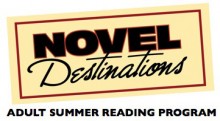 Adult Program: "Novel Destinations"
This group is suitable for library patrons 18 years of age and older.  Adults will be encouraged through their summer reading to explore exotic locales including Hawaii, other countries and cultures, dream vacations, mysteries set in other countries, novels in translation, and Hawaiiana.  As a blogger of Hawaii books, I especially encourage our Hawaii readers to pick up some Hawaiiana on their library runs this year (Hint: Check out our Book List).
For extra reading inspiration, adults may also want to check out the monthly HSPLS Hot Picks.  They already have Hot Picks posted for June and July 2011, so it's a great way to plan out your summer reading schedule.
In addition to the reading programs, public libraries around the state will be hosting free events over the next five weeks.  These events will feature outstanding, family-friendly storytelling performances by noted storytellers and artists.  Be sure to check out our Event Calendar for updates on these special Summer Reading library programs.
For more information, please visit www.librarieshawaii.org or call your local library.
The 2011 HSPLS Summer Reading Programs have a record number of sponsors this year, including the Friends of the Library of Hawaii, Marriott Resorts Hawaii, Ko Olina Resort & Marina, Meadow Gold Dairies, HMS Host, Hansen Distribution Group, ING Foundation, Armstrong Produce, Bowman Connectivity Solutions, Inc., Girard's Dressing, Roberts Hawaii Tours, Toshiba Business Solutions, DFS Hawaii, NFL Charities, First Hawaiian Bank, Aloha United Way, and The Harry & Jeanette Weinberg Foundation.
Credit to the Hawaii State Public Library for the images.