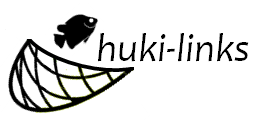 Welcome to Huki Links – highlighting some of our favorite literary links and more over the past week from across the 'net!  For more about Huki-Links, check out our inaugural post.
The best part of the "huki" is that we all pull together, if you find any fun or interesting book related links/articles please feel free to share them via comments or contact us!
Links covering the week of July 31 – August 6, 2012*
Self-Love
-We review Why Smart People Do the Same Dumb Things by Rosalie K. Tatsuguchi, Ph.D.  [HBB]
-Read Misty's review of three local books from this past Sunday's Honolulu [Star-Advertiser]
-Join in the conversation on "What's your favorite book set in Hawaii?" in our HBB group page.  [Goodreads]
Hawaii Literary
-The Sisters in Crime Hawaii group are testing out a new blog-format for their website.  Check them out and show them support!  [Sisters in Crime Hawaii]
-Maui Author Representing Hawaii at National Book Festival. Congrats Lindy Shapiro on a fantastic keiki book: Moon Mangoes.  [Maui NOW]
-New "tell all" real estate book takes you inside Hawaii's business.  [HONOLULU Magazine]
-Great reasons to pre-order Bamboo Ridge's #100 Issue. Kristel Yoneda is in it…and so is our own Misty Sanico!  [Kristel Yoneda]
-Speaking of Bamboo Ridge, here's the BR Year of the Dragon contest info for August.  [Bamboo Ridge]
-Part 21 of Petroglyph Press' serialization of Pele and Hi'iaka, A Tale of Two Sisters.  [Petroglyph Press]
-A look at Last Lawyer Standing, the latest Kevin Corvelli legal thriller from Douglas Corleone.  [The Big Thrill]
-'The Odyssey of KP2′ by Terrie M. Williams.  [SFGate]
-Check out this new book from Richard Roshon called "Hawaii Whales R Us."  [Hawaii Whales R Us]
-'Escape to the Beach' with new novel from @CathrynCade: "Rolling in the Deep."  [Samhain Publishing]
-Kauai author Jo Ann Lordahl's latest book brings the amazing story of Hawaii's Princess Ruth to life for modern readers. [Midweek]
-What inspires you to write?  Brandi gets some advice from Kaui Hemmings.  [Brandi-Ann Uyemura]
-Maui folk! Don't miss out on local writer Anthony Pignataro's book signing on August 17.  Pignataro is author of Small Island.  [Maui Time]
-The Being by Michael Morisaki was influenced by his time growing up in a Hawaii orphanage.  [goindiebooks]
-In Hawaii everyone is reading: A Year of Writing Dangerously!  Or are they?  [Writing Time]
General Literary
-Writer Gore Vidal, 86, has died.  [LA Times]
-10 Literary Devices, And Where You Can Find Them in Science Fiction.  [io9]
-The '50 Shades' effect: 'Gabriel's Inferno' lands major publisher.  [LA Times]
-10 Classic Novel Covers in 8-bit Form.  [Slacktory]
-On Having Figured Out the Twist.  Anticipation vs. Surprise.  [John Green's Tumblr]
-aMAZEme: A Labyrinth Made from 250,000 Books.  [Vimeo]
-Writing characters with disabilities.  [The Zoe-Trope]
-Colbert joins Joyce, Sendak on list of literary giants with material at Philadelphia library.  [Daily Reporter]
-Having trouble matching your bikini with the book your'e reading?  No fear, here's [Matchbook]
-Read Norman Maclean's FU letter to a publisher who rejected his previous manuscript.  [Letters of Note]
-What We Listen to When We Listen: Jonathan Sterne's history of the MP3. [Slate]
-Back to School: Start a New Book #30DaysofGOOD.  [GOOD]
Non-Literary Links
-Mars Curiosity Rover: Wheels Down on the Red Planet.  [TIME]
-Why buying local is important.  [The Cat Dish]
-The Economics of Recycling in Hawaii.  [Hawaii Business]
-Why Are There 100 Cents In A Dollar? Ask Thomas Jefferson.  [NPR]
-Unconventional Churches in Hawaii.  [Honolulu Magazine]
-Honolulu Theatre for Youth's FIVE CHINESE BROTHERS Announce Statewide Tour.  [Broadway World]
-Awkwardness and Bawdy Talk: 7 Tales of Presidential Courtship.  [mental_floss]
-The Best Of #George Michael Bluth. GIF Gallery.  [UPROXX]
You can catch some of these links and more by following us on Facebook and Twitter. If you have interesting links you'd like to share with us, or feel like we've missed something out the past week, please feel free to leave us a comment!
*some exceptions to the date range may apply