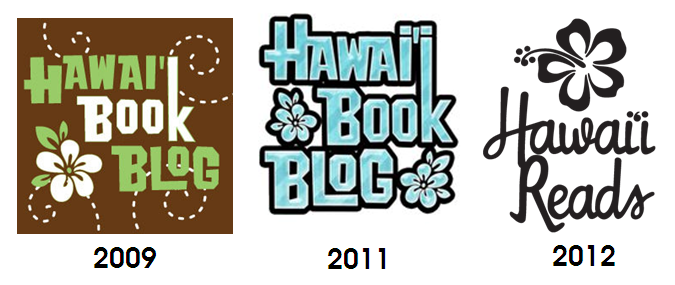 Tomorrow is the start of the Hawaii Book & Music Festival and it's the first time we'll have a booth there so you must come and visit us. Usually we just hang about guerrilla style handing out bookmarks, taking pictures of authors and telling people about the site, but this time we decided to sponsor a booth for First Book Oahu (they're selling handmade book marks as a fundraiser–super cute and only one dollar!)
We're totally excited to be participating, legit, and will be selling shirts and bags with 'Shaka for Books' and other design favorites! Come say hello and pick up one of our swanky new bookmarks that we like to give away for free.  But you might not recognize us because HBB is in the process of a revamp. There are many, many improvements and transitions that will take place over the next month, including a name change. So if you see a sign or shirt that says "HawaiiReads.com" that's still us!! We couldn't let this major event go by without starting strong on our new name.  Why the new name? Many of the changes we're making regarding organization and user interaction will turn HBB into less of a blog and more of a site. Here is a sampling of things you can look forward to with Hawaii Reads:
Dedicated keiki page with printables, coloring pages, reading logs and more.

Interactive bookshelf where

you

can review books too!

Easier to find/access reviews and articles.

Better search engine placement to help our local authors spread the word.

Improved Event Calendar and photo gallery.

Writer's resources, prompt generators and other fun stuff.
So tell everyone you know that HBB is getting bigger, better and more interactive with HawaiiReads.com. And your patience while we slowly go through this transition is greatly appreciated. It's a little bittersweet for me 

  because I love HBB so much and have grown attached to the name. But Alex and I will still be here–the coming changes are all functional and cosmetic, and we're confident that the improvements will help make this site the best it can be.