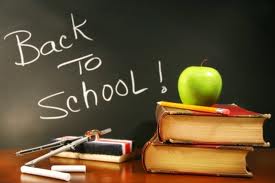 Back to school? Sometimes I miss the structure of formal courses and the thrill of learning new things in a class setting. On days when my job is especially tedious, I wistfully dream about going to school for fun. Then I look for syllabuses (syllabi?) of classes I might be interested in on the Internet. I like to read the course objectives and peruse the required reading lists of any syllabus I find. And if I'm still really interested, I'll borrow the books from the library and  make my own mini-class just for me. Recently, I found an English course titled, The Literature of Hawaii, from Spring 2000 at the UH Manoa Center for Pacific Studies.
Here are the course objectives from the webpage:
• To acquaint you with the non-Western literature and perspectives of the people of Hawai'i.

• To increase your appreciation and understanding of the literature of Hawai'i and of the culture that produced it and was in turn partly produced by it.

• To expose you to various types of literary expression, such as ancient oral creation chants and mythologies, missionary journals, songs, poetry and prose of Native Hawai'ian monarchs, literature of Chinese, Japanese and Portuguese immigrants, and the multi-culturally influenced poetry, prose and drama of the current popular culture.

• To destabilize established notions of Western hegemony.

• To have you examine texts within the social and intellectual contexts of Hawai'i.
Sounds like a great course, here's the reading list:
Hawaiian Mythology, Martha Beckwith
Kumulipo, Martha Beckwith
Hawai'i's Story by Hawai'i's Queen, Lili'uokalani
All I Asking for is My Body, Milton Murayama
A Small Obligation, Susan Nunes
Growing Up Local: An Anthology of Poetry and Prose from Hawai'i, edited by Eric Chock, James Harstad, Darrell Lum, & Bill Teter
The Watcher of Waipuna, Gary Pak
Waimea Summer, Jon Dominis Holt
Looks pretty standard, all of these are great choices and wonderful reads. Although, I've yet to read A Small Obligation so I'll have to try to get my hands on that one. However, I think we could probably update this list considerably since there've been many great books fitting the course objectives that have been released in the last twelve years. Which of these have you read? Which books do you think should be added?
Hawaii books, Hawaii authors